Women in banking: partners

---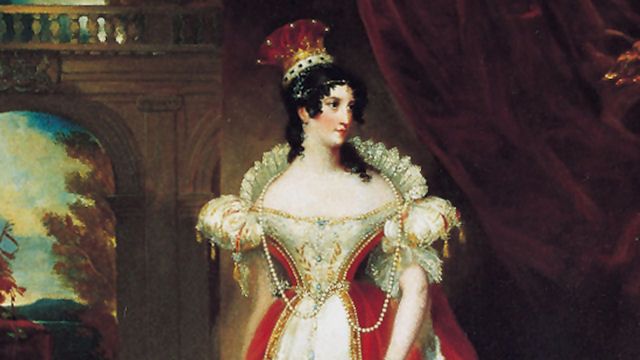 Image: Sarah Sophia Fane, senior partner in Child & Co, 1806-1867 © RBS 2018
Although most of the partners in our historic banks were men, there were some notable women among them.
See also pages about the history of women as staff and as customers of our banks.
Sarah Child
The earliest women to participate in the British banking sector were partners in family-run banks who gained their places not by appointment, but through inheritance. The first of these in one of our constitutent banks was Sarah Child, who became senior partner in Child & Co in 1782 following the death of her husband Robert. She held this position until her death in 1793, when the role passed to her granddaughter Sarah Sophia Fane.
Sarah Sophia Fane
See main page about Sarah Sophia Fane.
Sarah Sophia Fane inherited her position at Child & Co – along with the rest of her grandmother's fortune – when she came of age in March 1806. She was to remain the owner and senior partner of the bank for 61 years, until her death in 1867. She was also a leading social figure, known as 'Queen Sarah' in London society. Her sister-in-law described her as 'brilliant, talkative, gay and beautiful; always dressed in the latest fashion, in sky blue or rose colour, with flowers in her hair.' She rarely attended the bank in person, but took an active interest in its affairs throughout her life.
Harriot Coutts
See main page about Harriot Coutts.
Sarah Child and Sarah Sophia Fane both lived their whole lives surrounded by wealth and privilege, but this was not the case for their counterpart at Coutts & Co, Harriot Coutts. She had begun life as the daughter of the wardrobe mistress to a troupe of travelling players. Having grown up in this theatrical environment, Harriot herself went on to become a successful actress. There, she caught the eye of Thomas Coutts, senior partner in Coutts & Co, and in 1815 they were married.
When Thomas died in 1822, Harriot inherited his share in the business. She generally left the running of the bank to her partners, but took an active interest in Coutts & Co, primarily to ensure that her late husband's wishes continued to be honoured.
Angela Burdett-Coutts
Following Harriot Coutts' death in 1837, her 23-year-old granddaughter Angela Burdett was revealed to be Harriot's chosen heir to her fortune, making Angela – it was said at the time – the richest woman in England. Harriot's will required Angela to adopt the surname Coutts, which she did, becoming known as Miss Burdett-Coutts or, particularly in later years, just Miss Coutts. Angela was to be the public face of Coutts & Co for the rest of her life. In fact, her grandmother's will had specifically barred her from involvement in the bank's business, and from being a partner in it, but Angela felt that it was her duty to understand the workings of the business that created her wealth, and so she always took an interest in the bank and its affairs.
Edward VII said that – except for his own mother Queen Victoria – Angela Burdett Coutts was 'the most remarkable woman in the Kingdom'. She became an active philanthropist, eager to use her wealth to do good in the world. It was in recognition of her many charitable involvements that in 1871 Queen Victoria created her a baroness. She was the first woman to receive such an honour in her own right.
Angela Burdett-Coutts died in 1906, at the age of 92.