The European Summit £1 note, 1992

---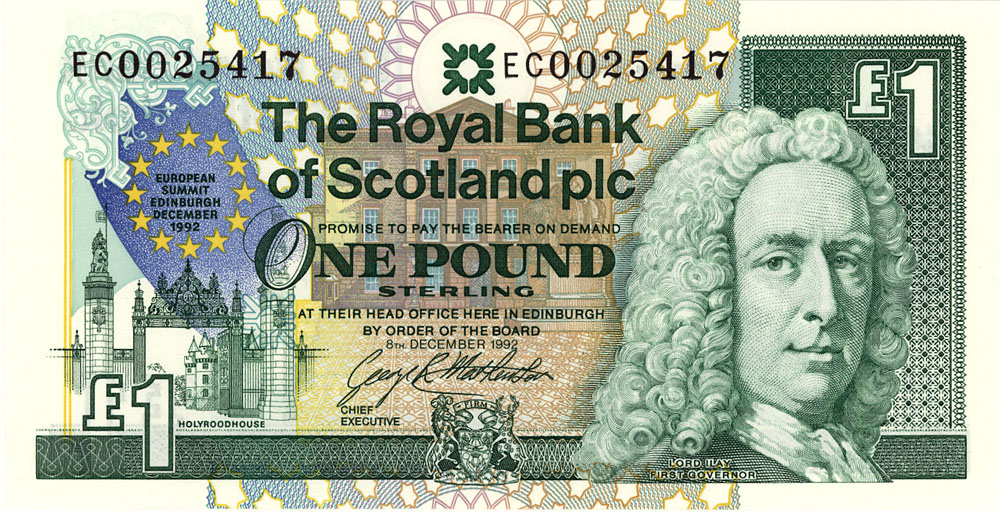 This note, Britain's very first commemorative banknote, marked the European Summit meeting that took place in Edinburgh on 8 December 1992.
Coincidentally, 8 December was also the date of the Royal Bank's very first note issue in 1727. The note's design was similar to that of the Ilay series notes, but its special features included:
an engraving of the Palace of Holyroodhouse, where the meeting was held
the date of the meeting
a litho-printed colour version of the European Union flag
serial numbers with the prefix EC.