RBS Gogarburn campus £50 note, 2005

---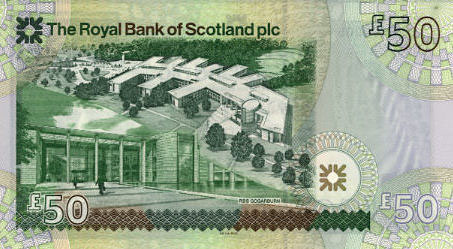 On 14 September 2005, Her Majesty Queen Elizabeth II officially opened The Royal Bank of Scotland Group's new Gogarburn campus in Edinburgh.
This note was issued to mark the occasion. Its special features included:
an aerial view of the building and an image of the main entrance
a background pattern based on the overall layout of the building
the serial number prefix RBS.