This page will be refreshed during H1 2020

Managing reputational risk

---
We define reputational risk as "the risk to RBS's public image from a failure to meet stakeholders' expectations in relation to performance, conduct or business profile." Stakeholders include customers, investors, employees, suppliers, government, regulators, special interest and consumer groups, media and the general public.
A Reputational Risk policy supports reputational risk management across RBS. The Policy was launched across customer-facing businesses in 2015 to improve the identification, assessment and management of customers and issues that present a reputational risk.
Reputational Risk Committees are established in customer facing businesses with the Group Reputational Risk Committee (GRRC) considering the most material cases. The GRRC, which receives its authority from the Group Executive Risk Committee, comprises the Group Chief Risk Officer, the Group Chief Marketing Officer and the Group General Counsel. It also acts as a central forum to review sector, country or theme-specific reputational risk appetite positions including ESE. The Board Risk Committee oversees the identification and reporting of reputational risk. The Sustainable Banking Committee has a specific focus on ESE issues. Read more about the ESE framework.
Reputational risk is mitigated through the above policy and governance framework, and with on-going training to ensure early identification, assessment and escalation of material issues.
Emerging reputational issues are identified by businesses and functions (including Financial Crime, Sustainable Banking and Strategic Risk teams).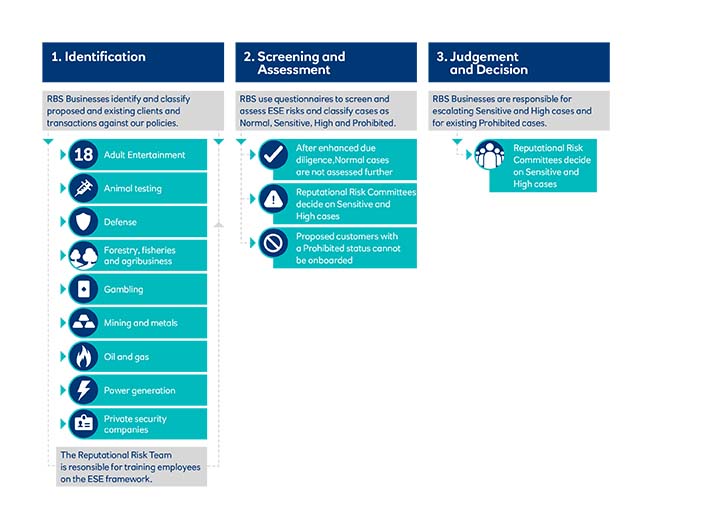 See process chart as PDF (PDF 86KB)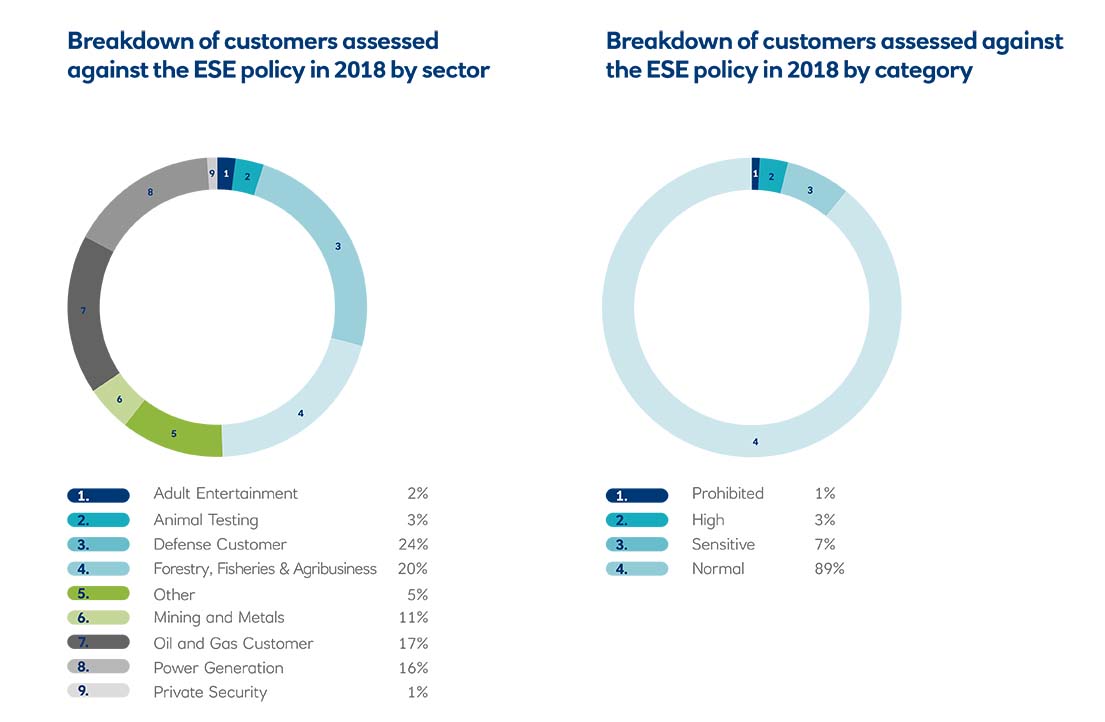 See breakdown of customers chart as PDF (PDF 79KB)