Stakeholder engagement

---
To ensure our products, services and operations meet the needs and expectations of our customers, society and the environment, it's essential we understand different perspectives, concerns and ideas from inside and outside the bank.
The diagram below highlights the main stakeholders of the bank, and we continue to improve the way we listen to our stakeholders and address the areas of interest and concerns they have and the way our decisions impact them.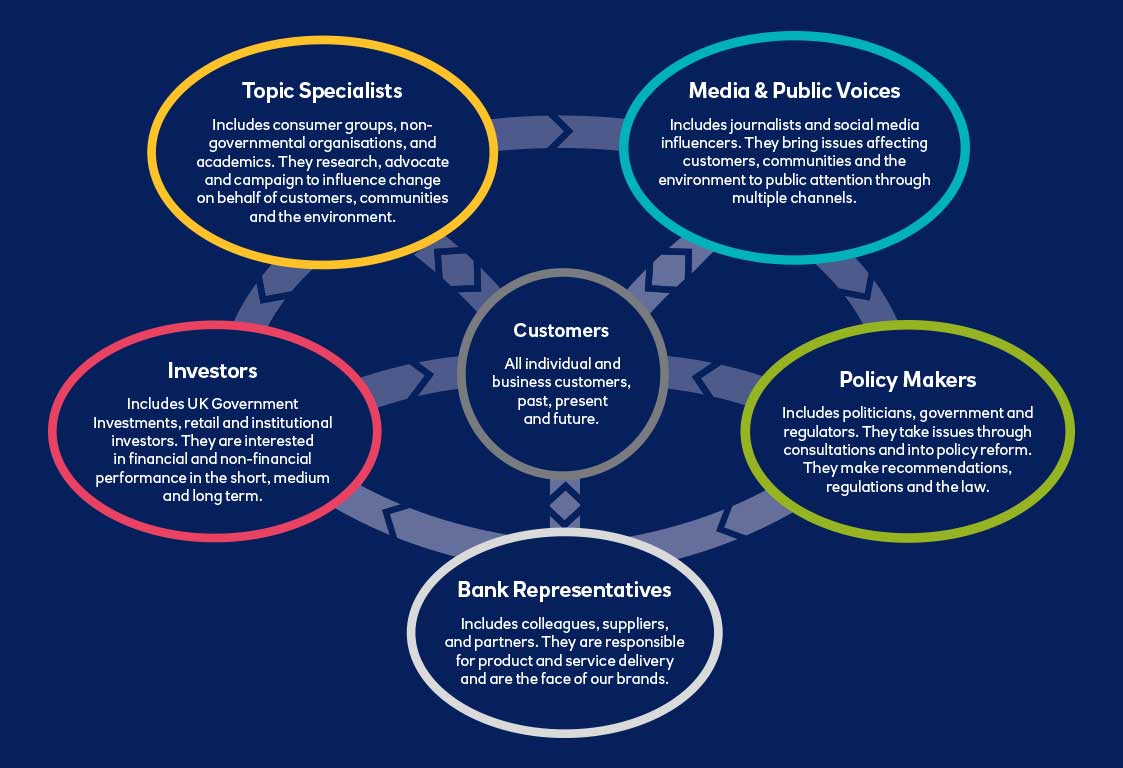 Summary of key stakeholder groups and the issues they raised in 2018 [PDF 28kb]
Across the bank colleagues engage with stakeholders every day:
In 2018 our closed loop feedback with customers enabled over 113,000 conversations.(*)
We listened to stakeholder views on climate change and updated our policies to restrict lending.
RBS supports a variety of employee organised and led groups - known as 'Employee Led Networks'. The networks are made up from volunteer employees who play a key role in delivering, raising awareness of, and influencing our bank-wide inclusion strategy.
The Sustainable Banking Committee continued its programme of engagement and in 2018 held four stakeholder engagement sessions. The topics focused on some of our core priorities as identified in our Key Influences. These were:
Sustainable credit
Ethics of artificial intelligence
Purpose
Transparency
(*) Limited assurance provided by Ernst & Young LLP.
Related content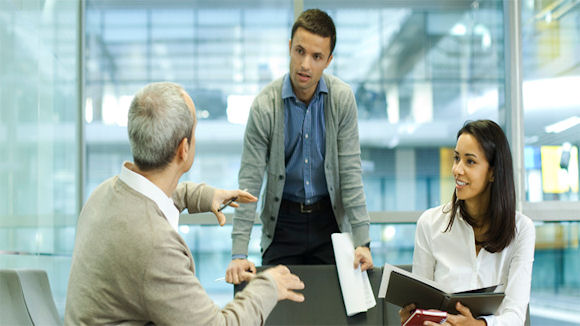 Our assessment of the most important influences in our operating environment which have the potential to influence our ability to serve customers and create value for the long term.