Key influences in our operating environment

---
Our approach to managing sustainability focuses on identifying the influences that matter to our stakeholders and is determined by the environment in which we operate. Every year we assess the importance of these influences both in terms of their relevance to our stakeholders (including customers, investors, UK government, employees and civil society) and their potential commercial impact on us.

This year, for the third time, we have published an integrated assessment of the most important influences in our (RBS) operating environment. These considerations have the potential to influence our ability to serve customers and create value for the long term. They carry both risks and opportunities for us, driven by a mixture of direct commercial impact and stakeholder interest as a result of wider societal trends.

For the 2018 key influences review, we undertook a much improved four-step process:
1. Internal desktop review – Relevant RBS documentation, including insights from various teams and surveys.

2. External desktop review - External stakeholder reports and documentation, including relevant industry insights, investor and other thought leadership publications.

3. Interviews with senior internal stakeholders and representatives from our key external stakeholder groups.

4. A key influences review, consultation and validation workshop together with representatives from internal stakeholders to help prioritise the most important influences for the bank.
In 2018 we mapped the key influences to our strategic priorities and considered the shorter term priorities against others which have longer term impact.

The eighteen influences are mapped through the lens of stakeholder interest and potential commercial impact. The key influences below provides additional context for our performance and future strategy, and help guide stakeholder engagement topics for the Sustainable Banking Committee as they consider the impact our decision making has on different stakeholder groups.
Key influences in our operating environment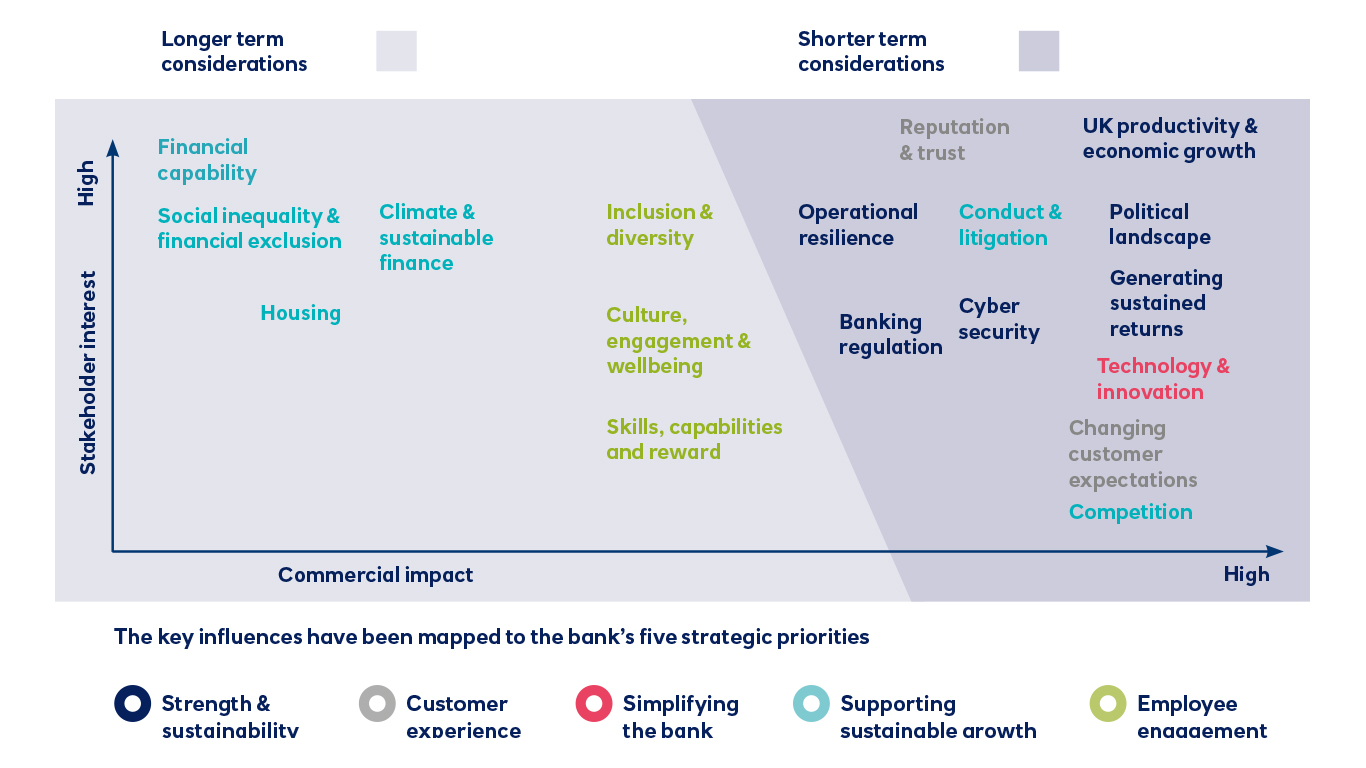 Read a description for each key influence