Serving society

---
"Trust is earned by doing the right thing for our customers and wider society. We must demonstrate our changing culture by ensuring our behaviours and actions meet their expectations every time."

Jon Pain, Chief Conduct & Regulatory Affairs Officer
Serving customers well means more to us than delivering great customer service. We want all our customers – and the customers of the future – to make better financial decisions for the long term, and achieve the best possible financial wellbeing.
To support that, we need to run our bank efficiently and ethically, making sure our conduct is exemplary, our risk management is robust, and our commitment to the environment is a blueprint for others to follow.
We're determined to do the right thing by our customers, our communities and the planet: that's how we'll become number one for customer service, trust and advocacy.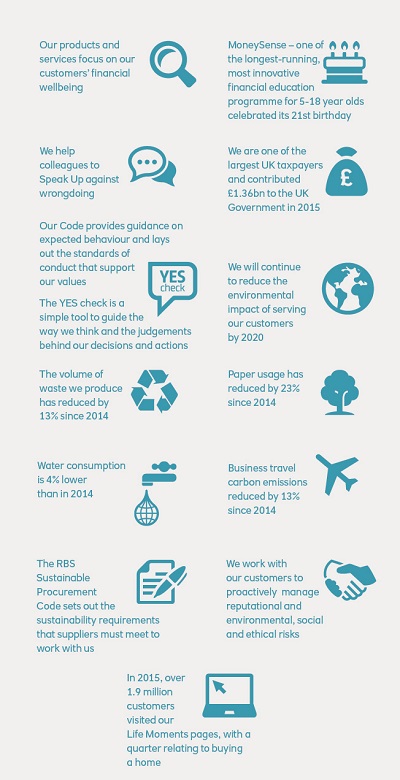 This page will be refreshed during H1 2019