Imagine being able to supply power to 450,000 homes with just wind. Imagine no more…
We continue to play a key role in the transition to a low carbon economy by helping our customers to mitigate their emissions, save energy and reduce costs.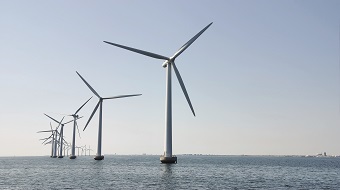 We have over 25 years experience in helping our customers to fund renewable energy and energy efficiency measures. According to InfraDeals, RBS has been the leading lender to the UK renewables sector by number of transactions over the past five years (2012-2016). During 2016 RBS took a lead role in financing the Beatrice Offshore Wind Farm, located 13.5km from the Caithness Coast.
This wind farm projected to power approximately 450,000 homes (around three times the number of homes in the Moray and Highland region). It was one of the first eight UK projects to be awarded an Investment Contract under the Contract for Difference feed in tariff. It will contribute £680m in the construction phase to the economy through supply chain opportunities and employment. It is estimated to have an on-going £400-525 million impact on the economy over the windfarm's 25 year operational life.
An integrated approach was delivered by RBS through close collaboration between teams highlighting the breadth, strength and market leadership of the RBS franchise and ensuring a successful outcome for our customer.