NatWest launches new open banking payments service
NatWest has today announced the launch of a new online payment service, Payit™ by NatWest, which allows customers to make instant online payments to participating retailers, without the use of a debit or credit card - resulting in a fast, fair, simple and safe payment experience.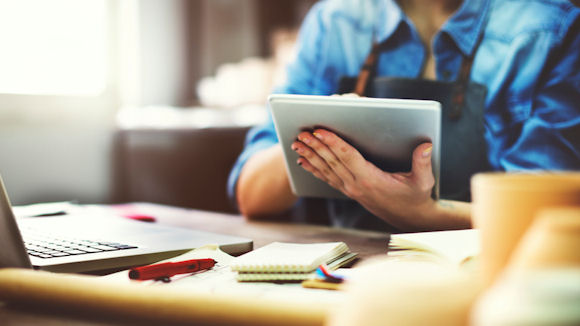 Payit™ uses the Open Banking infrastructure to allow customers of UK banks to pay for products and services offered by retailers who use the service, which is targeted at mid to large corporate companies.
Open Banking was introduced in 2018 by the CMA to allow licensed financial service providers to share customer data, and NatWest's use of the technology means it's the first major UK bank to utilise open banking to facilitate payments in this way. In the coming weeks, Payit™ will also be introducing capability to allow merchants to process refunds.
With customers of the UK's nine largest banks eligible, consumers don't need to bank with NatWest to take advantage and can use the service by selecting the Payit™ button on the merchant's payment page and then selecting the bank they wish to pay from. The consumer is then automatically redirected to their bank's mobile or online banking to complete the payment.
Developed in partnership with Pollinate, built by Endava, and in pilot since 2018, Payit™ has won a host of accolades including Retail Banker International's 'Best Customer Facing Technology of the Year' award, the Celent Model Bank Innovation Frontier Award and the Best Open Banking initiative at the 2019 Financial Innovation Awards.
Payit™ has also been named as a supplier to the Crown Commercial Service's (CCS) Payment Acceptance framework, meaning it is now available to UK government and the wider public sector. CCS supports the public sector to achieve maximum commercial value when procuring common goods and services. In 2018/19, CCS helped the public sector to achieve commercial benefits worth £945m.
Accountancy software provider FreeAgent, will also offer Payit™ on its online and mobile platforms imminently, allowing customers to make instant payments from NatWest and Royal Bank of Scotland accounts.
Paul Thwaite, CEO, Commercial Banking at NatWest said: 'As the largest supporter of UK businesses, we are thrilled to launch Payit™ by NatWest, allowing mid to larger businesses with an online presence to accept payments directly from their customers' bank accounts in near real time, providing them with an effortless and safe payment experience.
We are especially pleased to have used Open Banking technology to achieve this, allowing customers of the UK's main banks to use this new payment option. Payit™ joins our growing portfolio of digital innovations for businesses, showing NatWest's commitment to helping them thrive and achieve their potential.'
Disclaimer
This article is for media use only and is not a financial promotion.
Payit™ by NatWest is available for mid-large corporate customers, who can find out more about the service by visiting https://www.business.natwest.com/business/business-services/payit.html
Eligibility criteria and fees apply. You must hold a business current account with the RBS Group and you will need to sign up to full Payit™ terms and conditions. You will need to allocate technical resources to work with NatWest to integrate the solution.
Fees are based on the volume and average volume of the merchant's e-commerce transactions


We're now NatWest Group
Come and visit us for all our latest news, insights and everything NatWest Group.