NatWest announces further support for SME customers by waiving Point-of-Sale terminal fees during Coronavirus crisis
NatWest has announced that it is waiving monthly hire fees for Point-of-Sale terminals from its payments product Tyl until the end of 2020, adding to the range of support that the bank has launched for its SME customers during the current crisis, allowing businesses to offer a variety of payment options at a reduced cost.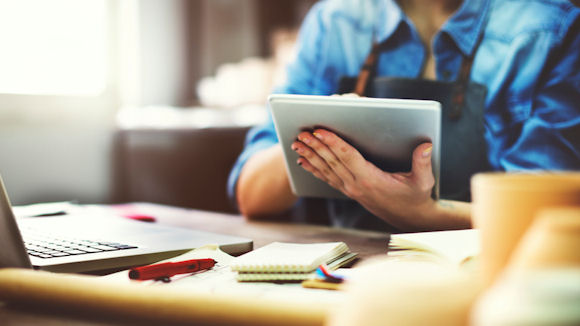 The bank also provides next day settlement to users of Tyl, helping with cash flow during this difficult period for small businesses. Tyl aims to ensure businesses who sign up for the service have received terminals and are ready to accept payments within 24 hours.
Tyl allows small businesses to accept chip and PIN, contactless and telephony payments either in store or off-premises using a mobile terminal. These options offer added flexibility and choice, during a period where many businesses are adapting to telephone orders and delivery in reaction to the COVID-19 prevention measures, and keep customers and staff safe through payment with minimal contact. Currently, Tyl is available to the bank's SME customers in England, Wales and Northern Ireland.
Andrew Harrison, Head of Business Banking, said: "During these difficult and unprecedented times, we are constantly looking to find ways to best support our customers and make it easier for businesses to continue to trade. We know SMEs want to minimise their overheads, increase their cashflow, and have flexibility in how they operate at this challenging time. This is why we're waiving monthly hire fees for our Tyl terminals, and enabling as many of our customers as possible to be able to take card payments and benefit from next business day settlement."
NatWest has also recently announced several other measures to support SMEs during this period, including the launch of a £5billion fund of Working Capital support for UK businesses; and participation in the Coronavirus Business Interruption Loan Scheme, led by the British Business Bank.
Customers who are interested in Tyl can visit www.natwest-tyl.co.uk.
Disclaimer
This article is for media use only and is not a financial promotion.
Waiving of terminal hire fees represents a saving of between £16.99 and £21.99 per month (+VAT) depending on choice of terminal from 1st April to 31st December 2020
Transaction fees apply
We're now NatWest Group
Come and visit us for all our latest news, insights and everything NatWest Group.