NatWest and SafeLives highlight signs of financial abuse to recognise during Covid-19 lockdown
NatWest, in partnership with SafeLives, has released a new guide to help highlight the signs that someone may be experiencing financial abuse.
Financial abuse is a form of domestic abuse, which is characterised in relationships by controlling a person's ability to acquire, use and maintain their own money and financial resources. The bank and SafeLives, the UK-wide charity dedicated to ending domestic abuse, are spotlighting patterns of behaviour which are more prevalent in the current circumstances in order to signpost the support available for those most in need.
For the last six months, NatWest has been working with SafeLives on a range of policy decisions, procedures and services within the bank to better protect and support those affected by financial abuse, ensuring that they have access to support ranging from secure ways to report their circumstances through to confidential conversations with specialist staff
The COVID-19 outbreak is a difficult and stressful time for many people, and those experiencing financial abuse will be in a particularly vulnerable position. As the Domestic Abuse Bill continues to make its way through Parliament, NatWest is encouraging people across the UK to look out for people who:
Have unusually restricted access to finances: As people are home together, an abuser might have greater oversight of spending. Abusers may also use the instability of the current situation to take even greater control of finances. Many people are concerned about their finances at the moment, but someone experiencing financial abuse might express particularly heightened distress about a change in their personal or household income.
Cannot access financial support: Look out for someone who says that their partner is preventing them from speaking to their mortgage provider, utility company or another contract provider to negotiate a payment holiday or other form of financial support available during COVID-19.
Are struggling to work from home: Abusers may use the lockdown to interfere with someone's ability to work by insisting that they are responsible for childcare, or to deny someone the equipment they need such as a laptop. They may be carrying out additional paid or unpaid work and/or caring responsibilities with no help from their partner, for example providing food packages for their family or being forced to disinfect the home regularly.
Are not staying socially connected: An abuser may use current isolation measures to cut someone off further from sources of support. If someone you care about is in touch less frequently, this may be a sign that an abuser is limiting their contact with others. Also look out for a change in their usual tone if you are in contact by phone.
Prioritising buying items or paying bills that may not seem essential: Someone experiencing financial abuse might prioritise a particular bill to meet the demands of the abuser, who may be spending more time at home. For example, they may need to pay for extra mobile phone data over a water bill. They may also buy expensive items that don't seem essential, such as new technology for the home, to meet the abuser's demands.
Kim Chambers, Customer Protection Adviser at NatWest, said: "The instruction to 'stay at home' is vital to saving lives, but unfortunately we've also seen extremely worrying figures on the levels of domestic violence go up during lockdown. Financial abuse can be hard to spot and can be devastating for victims who are isolated or vulnerable. We have a vital role to play in our partnership with SafeLives. We urge anybody experiencing the signs of financial abuse we have laid out to get in touch for a safe, secure and confidential conversation with our one of our specialists."
Suzanne Jacob OBE, CEO at SafeLives, said: "Sadly we know that for many people home is not a place of safety, but rather a place where they may face increased control, abuse and isolation. It is crucial we continue to raise awareness of the many forms of domestic abuse. Abuse does not have to be physical and often it involves much more subtle, insidious tactics by the perpetrator – including financial abuse. We're grateful to NatWest for continuing to highlight this issue and offer support at this difficult time. If you are experiencing domestic abuse, it's important to know that you're not alone and help is available."
SafeLives has worked with specialist charity Surviving Economic Abuse to develop a bespoke training package for teams within NatWest, which teaches them about the hallmarks of financial abuse and how to spot it and provide appropriate help.
Nicola Sharp-Jeffs, CEO at Surviving Economic Abuse, said: "Unfortunately, the measures taken to protect us all in these difficult times can create a conducive context for economic abuse to start or escalate. An abusive partner might use the outbreak to exert control over their partner's economic situation, creating dependency and instability. Victim-survivors may struggle to access support via the usual routes, meaning that interaction with their bank may be their only opportunity to disclose abuse and seek help. We're delighted that NatWest recognises this and is continuing to offer reassurance and support to its customers."
Together with partners, SafeLives and Surviving Economic Abuse, NatWest is working to ensure that vulnerable customers are protected at this challenging time. Customers can:
Report their circumstances using NatWest's secure online form
Conduct secure confidential conversations with NatWest's dedicated Financial Abuse Specialist at a safe time for them
Access existing support services including online banking and mobile app access as well as the ability to open a new account with a different sort code to hide a survivor's location after they leave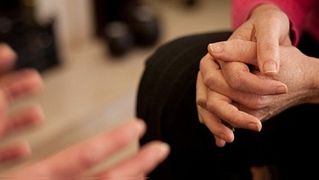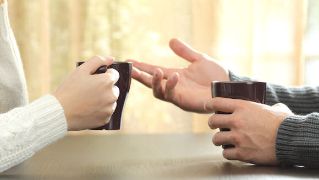 We're now NatWest Group
Come and visit us for all our latest news, insights and everything NatWest Group.