NatWest reaffirms support for UK businesses by removing monthly current account fee
NatWest has today reaffirmed its commitment to supporting UK SMEs by removing the minimum monthly fee from its Business account and launching its free 'Business Builder' digital coaching programme for start-ups and entrepreneurs.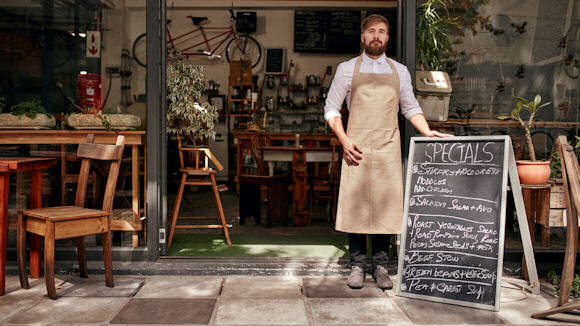 NatWest is now the first high street bank in the UK to offer a business banking account without a monthly fee, and a truly 'pay for what you use' tariff. The monthly account fee removal will also apply to existing business account customers, meaning over 280,000 UK businesses will be better off as a result of the change. NatWest will write to all affected businesses from 9 March to inform them of this improvement to the offering.

The bank also offers 18 months of completely transaction-fees free banking to all new start-ups, meaning companies in this initial phase of growth won't be charged for making transactions either, providing additional support for businesses at a critical stage. These changes mark the first stage in a series of planned improvements that the bank will make to its SME proposition this year as it aims to become the biggest supporter of start-ups in the UK.

NatWest has also today relaunched its digital initiative for start-ups and entrepreneurs as Business Builder. Previously called 'Pre-Accelerator', the programme is free-of-charge, and provides a series of online learning modules, augmented with regular newsletters, networking events and access to a digital network of like-minded individuals.

Andrew Harrison, MD, Business Banking said: 'As part of our revised strategy, NatWest has committed to helping create 50,000 new businesses across the UK by 2023, and to support over half a million people to consider entrepreneurship as a career. Today we've launched the first in a series of improvements to transform how we support businesses of any size, by removing the monthly account fee and relaunching our digital coaching initiative.

Business Builder will provide budding entrepreneurs with the skills they need to get started with confidence, and combined with the account changes we've announced today, we're proud to be able to provide a completely free platform on which the entrepreneurs of the future can build their own success stories.'

Interested businesses can visit www.business.natwest.com and https://www.business.rbs.co.uk/business.html

Disclaimer
This article is for media use only and is not a financial promotion.
To apply you must be 18 or over; have the right to be self-employed in the UK and have been trading over a year with a turnover of up to £2m.

We're now NatWest Group
Come and visit us for all our latest news, insights and everything NatWest Group.