Royal Bank of Scotland launches new £7m fund to support organisations and communities across Scotland
The Royal Bank of Scotland has today unveiled a new £7m programme to help support communities and organisations across Scotland.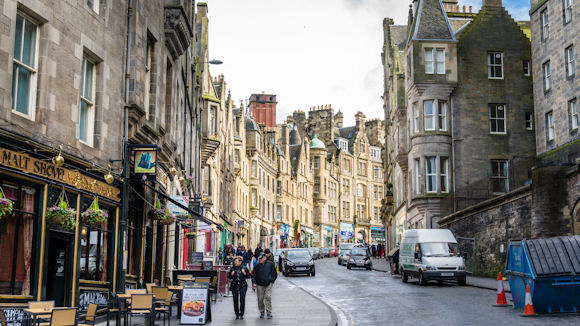 The Royal Bank 300 Fund has been set up to mark the bank's 300th anniversary in 2027 and will see the bank invest £1m a year, for the next seven years, into projects designed to make a positive impact for people working and living across Scotland.
The first partnership to be announced is with Glasgow University's John Smith Centre for Public Service. The collaboration will see 300 young people, aged 17 – 27 and from all walks of life and from across Scotland, taking part in a 12-month programme aimed at creating employment opportunities and developing networks, as well as helping to promote the importance of respectful, civilised disagreement.
The programme will include:
A weekend at the Royal Bank of Scotland's business school at Gogarburn, where an intensive programme of workshops and lectures from the country's leading politicians, business leaders, public servants, journalists and change-makers will be combined with opportunities to network and socialise.
A 70-hour paid internship programme with a politician, business or non-governmental organisation.
Membership of the John Smith Centre AlumiNetwork – a peer to peer network for people who have completed John Smith Centre programmes – ensuring legacy and feedback.

The aim is for each young person to leave the programme with a new peer group of like-minded people; each with an understanding of public service and how politics and business can be a force for good. Their minds and horizons will hopefully be broadened by meeting people from different backgrounds with different beliefs which they have explored in a tolerant, respectful but challenging environment.

Further announcements of partnerships supported by the 300 Fund will follow over the coming months and will focus on areas key to the Scottish economy including climate change, enterprise and financial capability.

Malcolm Buchanan, Chair of the Royal Bank of Scotland Board, said:

"This year sees the Royal Bank of Scotland enter its 30th decade of supporting customers and communities across Scotland. Scotland has changed during that time but our commitment to the country and our customers has not. With our 300th anniversary on the horizon we feel the time is right to launch the Royal Bank 300 Fund to help the Scottish economy face the challenges and opportunities ahead in areas such as climate change, enterprise and financial capability.

"Following in the footsteps of Scottish Enlightenment luminaries such as Adam Smith, James Hutton and Joseph Black - all of whom were born in the same decade that the Royal Bank of Scotland was founded - the Royal Bank 300 Fund is aimed at helping to identify and realise the potential of future gamechangers in Scotland."
First Minister Nicola Sturgeon MSP, said:

"The passion and enthusiasm that we have seen in recent years from the younger generation for politics and vital issues like climate change – subjects previously deemed to be too complex or uninteresting for them to engage with – has been hugely inspiring.

"I am proud that our young people have a desire to make the world we live in a better place and are willing to take action, whether that is engaging politically or with specific campaigns close to their hearts.

"This programme is an exciting new way for young people to engage with the world they live in, to broaden their understanding of public service and business and meet others with similar interests but not necessarily similar viewpoints. It is a great opportunity to promote civilised and evidence led debate, something which we should all encourage more of to help build the young leaders of the future."

Alison Rose, CEO Royal Bank of Scotland, said:

"I am delighted we are partnering with the John Smith Centre for Public Service for the first initiative under the Royal Bank 300 Fund. As we build a purpose-led bank that champions the potential of the communities we serve, one of my top priorities is to ensure we play our part in tackling some of the wider issues facing society; whether building financial capability, supporting enterprise or taking bold actions to help the transition to a low carbon economy."

Director of John Smith Centre for Public Service, Kezia Dugdale, said:

"Young people across Scotland are the next generation of leaders, thinkers and entrepreneurs. This innovative programme will place politics and public service at its heart, encouraging people to promote civilised debate and pursue positive change in their communities. By supporting those who have the interest and passion to enter politics, but not necessarily the access or means, we can deliver transformational change for Scotland in the future. That's why I am delighted the Royal Bank 300 Fund will help build on John Smith's legacy of public service."

Further details of the programme and how to apply or nominate young people will be released in due course.

We're now NatWest Group
Come and visit us for all our latest news, insights and everything NatWest Group.