The Liquidity Trap: Demos and NatWest launch new report into the financial experience and inclusion of the liquid workforce
The new report from think tank Demos, which has been supported by NatWest, is looking into the financial security of the modern, liquid workforce and is calling for the next government to introduce a Self-Employed National Minimum Wage as a crucial step towards improving financial security for lower paid self-employed workers.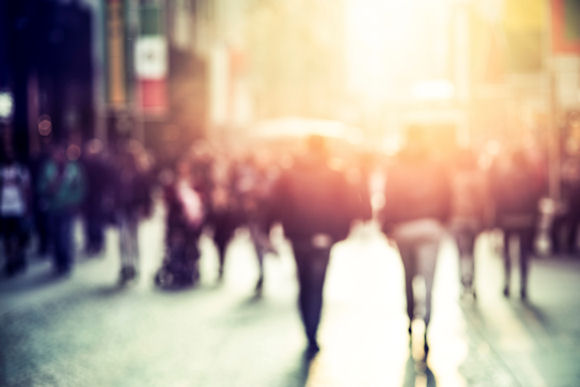 In the 'The Liquidity Trap' report, the term liquid workforce is used to define people in any one of the following categories: self-employed, freelancers, gig economy workers, agency workers, temporary workers, people on zero hours contracts, and people with multiple flexible forms of employment.

The research, which included polling of 2,000 workers aged 18 and above, found that an overwhelming majority (90%) of self-employed people worry about their financial situation with 36% not feeling secure about their financial future.

It also found that 'liquid' workers, such as gig economy workers and the self-employed, face greater barriers to financial inclusion compared to traditional workers. They are less likely to hold financial products and are almost twice as likely (28%) to be turned down for financial products due to their employment history than traditional employees (15%).

Other findings emerged in 'The Liquidity trap' report include:

●There is serious concern among workers on zero-hour contracts - they are more than twice as likely (31%) to feel very stressed and anxious about their finances than employees (15%) in the last year

●The 'liquid workforce' are over three times more likely to earn very low incomes than traditional workers, with 22% of liquid workers earning less than £10,000 per year compared to just 7% of employees. However, they are also slightly more likely to fall in a number of higher income brackets

●Liquid workers are nearly twice as likely (28%) to turn to a payday lender to meet credit needs than employees (16%)

●Whilst valuing flexibility, almost half of liquid workers (48%) would be willing to sacrifice some flexibility in the way they work for greater financial security – particularly those at the lower end of the income spectrum - whilst 21% of liquid workers would be unwilling to do so.

The report calls for a package of solutions to improve financial security for the liquid workforce, including: a minimum wage, better financial services for people on flexible incomes, a more inclusive welfare system, measures to radically boost pensions take-up, and more support with financial management.
 
Further recommendations include:

●An auto-enrolment pension scheme for the solo self-employed with the government acting as their 'de facto' employer

●The government working with organisations, such as trade unions and banks, to establish universal portable benefit schemes for liquid workers

●A means-tested 'accountancy aid' to help liquid workers manage their finances.

Commenting on the report's findings, Marcelino Castrillo, Managing Director of Personal & Premier Distribution, NatWest, said:

"The Liquid Workforce now accounts for 15% of the UK labour market and continues to grow. With the rate of innovation and change within the financial services sector, it is vital we explore how the workforce is changing and how this will impact their financial services requirements. In order to support a strong workforce and a strong economy we need to make sure we are reviewing our business models to keep up with these changing needs.

"We are already looking at how we can better meet the needs of this sector through some of our innovative tools and products such as FreeAgent and Mettle and have also produced clearer guidance for those just starting out who may want help with understanding and managing their personal and business finances. As the Liquid Workforce continues to grow we are committed to doing more to make banking easier for this group and our customers within it."

Ben Glover, Senior Researcher at Demos and Liquidity Trap co-author added:

"Self-employed workers are not protected by the safety net that many of us take for granted, from sick pay to maternity cover. This bargain is only fair if self-employed people earn enough to cover the additional risk they take on, but too often in Britain today this is simply not happening. That's why we are calling for a new, higher minimum wage for the self-employed."

Read the full 'The Liquidity Trap report' here
---

To support the launch of 'The Liquidity Trap' report, NatWest has worked with author & broadcaster Emma Gannon to develop a practical guide for freelancers with tips for managing personal finances when going it alone.
You can download the NatWest and Emma Gannon guide here [PDF 202KB]

Notes:
'The Liquidity Trap: Financial experience and inclusion in the liquid workforce' by Rose Lasko-Skinner, Ben Glover and Ava Berry. The research was funded by NatWest.

We're now NatWest Group
Come and visit us for all our latest news, insights and everything NatWest Group.