RBS issues inaugural Social Bond to help conserve and create jobs in deprived areas of the UK
The Royal Bank of Scotland Group PLC (RBS) has issued its inaugural Social Bond, the first of its kind by a UK financial institution. The issuance raised €750m (~£650m), with a 6NC5 maturity structure, in Senior Unsecured format.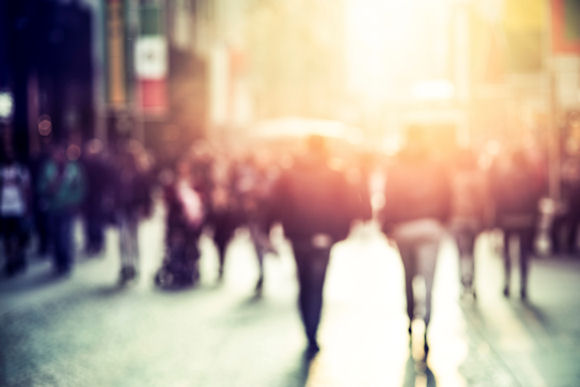 The Social Bond reaffirms the bank's commitment to addressing regional inequality through lending provided to SMEs in deprived areas of the U.K. It is the first issuance under RBS's new Framework, which provides a basis for the future issuance of Green, Social or Sustainability Bonds.

Taking data from the Office for National Statistics, the bond is linked to the bank's ~£2.5bn of existing lending to small and medium-sized enterprises operating in the areas of the UK with the highest levels of unemployment and lowest job creation.
Using a standardised methodology, the bank will provide an impact report to investors at least annually, which will measure the jobs created and retained as a result of the lending.
RBS Chief Executive, Alison Rose, commented:
"RBS is the biggest supporter of UK business. This Social Bond further demonstrates our commitment to addressing regional inequality and promoting economic growth by supporting businesses to create and retain jobs in some of the UK's most deprived areas.
"There was strong demand for this bond, with institutional investors increasingly targeting socially useful lending and opportunities to track and measure the impact of their investments.
"As the first bond to be issued under our new framework, it paves the way for future issuances in support of our green, social and sustainability ambitions as well as helping to diversify the bank's investor base.
"This is an important milestone for RBS as we build a more sustainable, purpose-led bank that champions the communities we serve and helps them to thrive."
The Chief Executive of the UK Sustainable Investment and Finance Association, Simon Howard, added:
"We're delighted RBS has issued this social bond, and we particularly welcome its focus on supporting areas with high unemployment. All financial institutions must be pro-active in delivering fairer society, and all must report transparently on what they are doing. RBS's wider framework, and the bond with its reporting commitments, are examples of what must become standard behaviours."

The bond spread has been set at MS+100, giving rise to a coupon of 0.75%. Peak demand for the issuance amounted to~€2bn. It will have a rating of Baa2/BBB/A by Moody's, S&P and Fitch, respectively. The banks placing the issuance are ABN AMRO, Credit Agricole CIB, ING, NatWest Markets and Nomura. The bond will be listed on the London Stock Exchange's Sustainable Bond Market – one of only a handful of social bonds to be listed in this section to date.
Loans originated within 36 months are eligible for inclusion in a Social Bond portfolio. Each impact report will look back over the proceeding period based on the average composition of our eligible portfolio.
RBS became one of the Founding Signatories of the United Nations Principles for Responsible Banking in September 2019, committing to strategically align the business with the Sustainable Development Goals and the Paris Agreement on Climate Change. This commitment supports the bank's continued focus on priority areas such as financial capability, enterprise and the environment.
Read more: RBS Social Bonds Factsheet
We're now NatWest Group
Come and visit us for all our latest news, insights and everything NatWest Group.