Coutts Index reveals fall in London prime property prices – but has it hit rock bottom?
Latest Coutts London Prime Property Index reveals that a fall of -0.8% in the three months to the end of September was enough to cancel out the price growth in the first half of the year.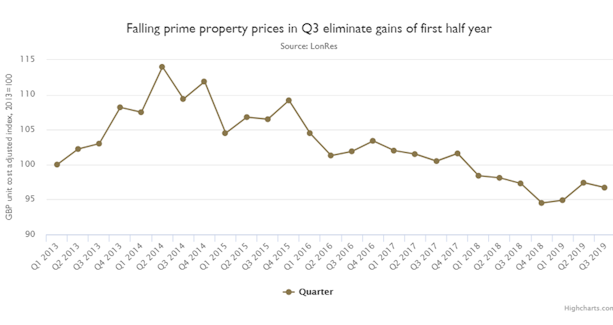 New instructions also remain low, -10.5% down on last year and -45.2% below the 2014 peak, making it a challenge to find new stock. Katherine O'Shea, Director, Strategic Solutions said that "increasingly, this is driving buyers to other, creative ways of finding their 'dream property', often using a buying agent with access to properties that may not be on the open market."
Despite revealing a flatlining on price, the Coutts study does show that sales activity was up 10.3% compared to the previous quarter. Quarterly sales were the highest since the end of 2017. Alex Lyneel, Strategy Director in Coutts' Home Buying team suggests, "that patience may be running out for sellers who have been holding off in the hope of a recovery in prices, with buyers snapping up properties at attractive prices. This has been particularly true for foreign buyers who have the added advantage of a weak pound."
The Index revealed how the average discount on asking price across London also continues to fall and now stands at -10.3%, the lowest figure seen in two years. The largest of these discounts are being negotiated on the higher value properties with super prime properties (£10m+) seeing around 15.2% coming off the asking price.
Despite this, the prices in central locations remain strong. Alex Lyneel says: "The highly desirable prime property heartlands – Mayfair & St James's, Knightsbridge & Belgravia and Kensington, Notting Hill & Holland Park – will continue to attract buyers above the outlying areas. Prices in these prime central markets increased this quarter compared to the quarter before. On an annual basis, prices in Mayfair & St James's, for example, are up 11.1%".
The most recent Coutts London Prime Property Index does outline a declining market, but the overarching question is "has it hit rock bottom?"
Alan Higgins, Chief Investment Officer at Coutts concludes: "The two biggest risk factors we've seen for property investment have been raising taxes and ongoing uncertainty surrounding Brexit. While the 3% surcharge for investment property is likely to remain in place, there are now reasons for optimism regarding a potential bottoming of the market.
"Firstly, we expect Brexit to be resolved over the coming months, likely with a deal. Should this happen, we believe that overseas investors could be encouraged back to the UK market, attracted by very low sterling exchange rates that make UK properties a particular bargain for the non-sterling buyer.
"There is evidence to support our 'low for longer' view on interest rates. In the US, a bellwether for global markets, short-term rates have peaked already at below 3%, indicating that the global structure of rates is much lower than previously thought. We believe that this low global interest rate structure could be a key long-term support for real estate."
Read the full Coutts London Prime Property Index report.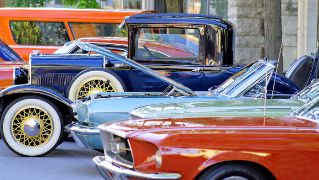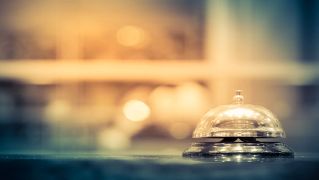 How far will your money go? – Coutts Luxury Price Index
The latest edition of the Coutts Luxury Price Index (CLPI) shows that luxury inflation rose by 2.9% over the past 12 months to May 2019. This compares to the current mainstream inflation figure of 2% as measured by the Consumer Price Index (CPI).
We're now NatWest Group
Come and visit us for all our latest news, insights and everything NatWest Group.