Q3 Results 2019
RBS announces Q3 results.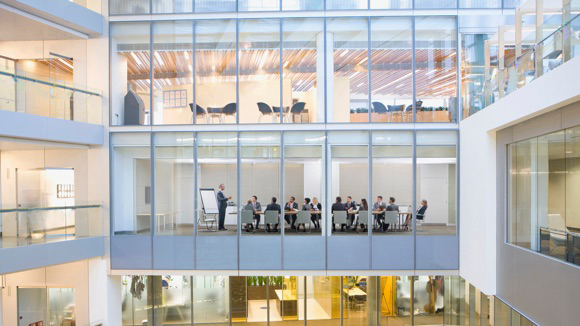 Underlying performance remains solid in a tough operating environment
o Pre-tax operating profit of £2.7bn for the first 9 months
o Bottom line profit £1.7bn up £0.4bn on the same period last year
o PPI charge and a challenging quarter for NatWest Markets has pushed us to a loss for the quarter

RBS reports an operating loss of £8m and an attributable loss of £315m for Q3
o This includes a PPI charge of £900m taken in the quarter
Continue to make good progress against our 2019 targets
o Costs down £193m this year
o CET1 ratio at 15.7%
o Net lending up 3.2% on an annualised basis

Supporting customers through Brexit uncertainty
o UK PB gross new mortgage lending was £8.6bn in Q3 compared with £6.7bn in Q2
o Lending across Business Banking, SME and Mid-Corporate and Specialised business increased by £1.6bn year to date
o Our Growth Fund designed to help businesses prepare for Brexit, has now offered £8.2bn of lending
o Attracted 190k gross new main current account customers and 82k credit card customers in Q3

Chief Financial Officer, Katie Murray, commented:
"These results demonstrate our solid underlying performance in a tough operating environment. The core retail and commercial bank continues to perform well, and we are making good progress against our targets for the year.
"We have seen strong growth across the business and our sustained high levels of capital and liquidity mean we are well positioned to support our customers in these uncertain times."
Visit our Results centre for more information.
---

Conference call replays

Replays can be accessed two hours post event. Replay facilities will be available until Sunday 10 November 2019. To access a replay dial-in from the following telephone numbers and use the appropriate access code from the list below:

International dial: +44 (0) 333 300 9785
UK free call dial: 0808 238 0667

Media Audio conference ID: 7379932
Analyst Conference Audio conference ID: 5889802

---

Transcript
Q3 2019 Results Media call transcript (PDF 192KB)
We're now NatWest Group
Come and visit us for all our latest news, insights and everything NatWest Group.