NatWest reaffirms commitment to support customers through Brexit with SME Finance Charter
As the European Council meets today to discuss a number of important issues including Brexit, and the signatories of the SME Finance Council are announced, NatWest outlines its ongoing Brexit support, including the increase in the Growth Funding Package, and the launch of a series of Customer Events covering Brexit.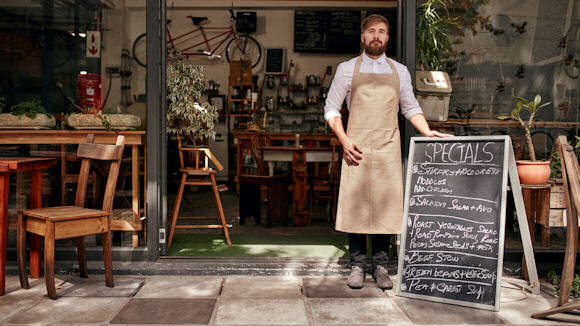 NatWest has built on the success of its £6bn Growth Funding initiative, having increased it and offered £8.2bn in facilities, and reaffirmed its continued commitment to supporting customers through Brexit by becoming a founding signatory to the Government's new SME Finance Charter. The bank has a programme of ongoing Brexit Support activity, fully complementing the SME Finance Charter's pledges:

• we'll help our customers prepare for Brexit and beyond;
• we're open for business and ready to lend;
• we'll support lending applications and signpost other options, if needed;
• we'll treat you fairly at all times; and,
• we will work with the Government - owned British Business Bank to support SMEs

Through its on-going Brexit Customer Outreach Programme, NatWest has identified several thousand customers who may be the most impacted by the Brexit uncertainties, and has committed to proactively contacting those customers to help with their needs.

Paul Thwaite, MD Commercial Banking, commented:

"During a time of such uncertainty, it is imperative that we do all we can to support our customers. Our business customers are extremely busy, and there is a lot to do. This is why we wanted to go to them offering our support in a proactive way. We are very much open for business and want to be the bank that supports the UK's businesses through this uncertain time."

The NatWest Growth Funding initiative, designed to help businesses looking to grow, fund green initiatives and navigate the current uncertain business climate was doubled this year to £6bn. Due to the success of this targeted funding package, there is no longer a defined upper limit to it's availability and the bank has offered £8.2bn facilities of which £5.6bn is committed. With such a demand, the bank is committed to supporting all companies looking for this support and the Growth Funding will continue to be fully available - with no defined upper limit to its availability.

Additionally, NatWest is holding key Customer Events up and down the UK in partnership with BEIS. These Events offer those customers looking for support and who have questions, a chance to listen to informed speakers from the bank and Government who can outline what Brexit means for them.

Upcoming events include: 21st October in Birmingham and 22nd October in Milton Keynes, where the focus will be on 4 areas: importing and exporting, supplying services to the EU, employees and using and transferring data. For full information on all upcoming events, visit the dedicated NatWest Brexit Hub.
Small Business Minister Kelly Tolhurst said:

"Financial support from banks is often crucial to the success of an SME. So it is great to see NatWest reaffirming support for their business customers through our new SME Finance Charter.

"NatWest's commitments of continued and proactive support will give their SME customers the confidence they need ahead of Brexit on 31 October and beyond - with opportunities to thrive, grow and scale up in new markets."
SME Finance Charter [PDF 64KB]

Disclaimer
This article is for media use only and is not a financial promotion.
For business loans, security may be required in the form of a director's guarantee. Over 18's only.
We're now NatWest Group
Come and visit us for all our latest news, insights and everything NatWest Group.