NatWest completes first LIBOR to SONIA loan amendment for South West Water
NatWest has today announced the first amendment of an existing LIBOR (London Interbank Offered Rate) loan to SONIA (Sterling Overnight Index Average) rate, with its corporate customer South West Water.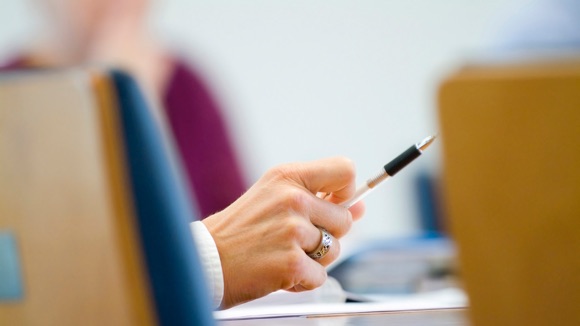 The loan was originally arranged with margins dependent on the environmental performance of the customer and continues on this basis – so it is also the first sustainable SONIA loan in the market, with South West Water benefiting from a lower interest rate if it achieves defined sustainability targets.
South West Water is the water and wastewater service provider for 1.7million people across Cornwall, Devon, Somerset and Dorset. The company's parent, Pennon Group Plc, is a FTSE 250 constituent, and also owns Viridor, who own and operate a number of Energy Recovery Facilities and recycling plants.
The company has also worked with NatWest on previous progressive initiatives, such as Sustainable Finance, and this transaction ensures that the internal systems and processes are in place on both sides to manage a SONIA based loan. The transaction follows NatWest's completion the first UK SONIA loan in July 2019, for National Express plc.
This is an amendment of an existing loan which was initially arranged based on LIBOR. One of the key aims of both NatWest and South West Water was to ensure that there was minimal transfer of value between the parties in transitioning to SONIA. Using methodology used in the sterling bond and swap markets, SONIA will be applied to the loan using daily compounding with a five-day reset lag; this method represents the convention of choice by the market so far.
It is the second SONIA based loan in a pilot the bank is running with a small number of customers, before launching SONIA based lending to the wider market in the near future, to assist in the transition away from LIBOR by the end of 2021.

Peter Dooley, Managing Director for Energy and Utilities, commercial banking at NatWest, said: "We're really pleased to have completed the first amendment of a LIBOR loan to SONIA with South West Water as part of our LIBOR transition pilot. Since launching the pilot we've seen interest from customers keen to follow developments and understand the change, and this is another positive step in the transition away from LIBOR."
Susan Davy, Chief Financial Officer, Pennon Group PLC said "The Group is pleased to have completed our first SONIA transaction with NatWest, this is a positive step towards the planned transition away from LIBOR in 2021. The transaction provides Pennon with the early opportunity to input to the required documentation changes and to ensure our internal systems and procedures are able to process SONIA based loan facilities."

For more on the LIBOR Transition please visit https://www.rbs.com/rbs/libortransition.html

We're now NatWest Group
Come and visit us for all our latest news, insights and everything NatWest Group.