Royal Bank of Scotland report shows fastest drop in permanent placements since January 2017
Permanent placements in Scotland fell for the third month running.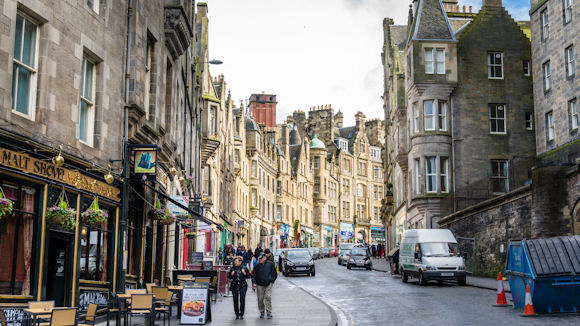 According to the latest Royal Bank of Scotland Report on Jobs, permanent staff appointments fell for the third consecutive month in September, and at the fastest rate since January 2017. Temp billings grew sharply, and for the third month in a row, as there were further signs of employers taking on short-term staff to fulfil roles.
Meanwhile, permanent and temporary candidate availability deteriorated sharply. Falling labour supply continued to place upward pressure on pay. However, vacancy growth slowed in September.
Recruitment agencies in Scotland highlighted a solid fall in permanent placements in September, which extended the current sequence of contraction to three months. Furthermore, the latest reduction was the fastest for over two-and-a-half years. At the national level, permanent placements fell at a modest pace.
Meanwhile, temporary staff billings across Scotland rose at a softer, albeit still sharp, rate during September. Furthermore, Scotland continued to outperform the UK as a whole.
Permanent vacancy growth eased to the softest since March 2013 during the latest survey period. The rise in Scotland was broadly in line with the UK average, where the expansion in permanent job openings also slowed to a modest rate.
Temporary staff vacancies in Scotland also increased in September, although here a softer expansion was also apparent. Though sharp overall, the rate of growth softened to a five-month low.
Demand and supply imbalances continued to push up pay in September, as salaries awarded to permanent new joiners and temp wages rose. However, weaker growth in starting salaries contrasted with stronger temp pay inflation. The rate of starting salary growth was the slowest since December 2016, while temporary wages increased at the fastest rate in three months.
Latest data signalled a further deterioration in the supply of labour in Scotland. Permanent candidate availability fell sharply, with the decline in Scotland markedly quicker than the UK average.
Meanwhile, the supply of temporary candidates in Scotland also declined, although the pace of deterioration was the slowest in four months. Nonetheless, the reduction was solid overall and continued to outpace the UK wide trend.
Sebastian Burnside, Chief Economist at Royal Bank of Scotland, commented: "Latest survey data highlighted a contraction in permanent placements in Scotland for the third month in a row, with the fall accelerating to the sharpest since January 2017. Growth of demand for permanent staff eased further; the increase in September was the slowest in six-and-a-half years, indicating further softening of the labour market. Meanwhile, temporary staff billings continued to rise, with growth in Scotland outperforming the UK as a whole for the third month running.
"Overall, September data showed little signs of a recovery, with the Scottish labour market registering a relatively subdued performance in the context of historical data. Moreover, uncertainty continues to weigh on hiring decisions, with firms turning to short-term staff to fill vacancies until there is greater clarity around Brexit."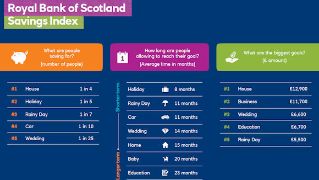 One in four Scots saving for a holiday
Savers in Scotland are more likely to be saving to get away than other savers across the UK, according to the Royal Bank of Scotland's new Savings Index.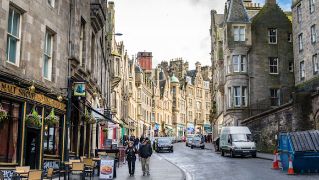 Royal Bank of Scotland PMI® - July
According to the latest Royal Bank of Scotland PMI®, the private sector economy in Scotland approached stagnation in July, growing only fractionally.
We're now NatWest Group
Come and visit us for all our latest news, insights and everything NatWest Group.