Royal Bank of Scotland Report on Jobs
According to the latest Royal Bank of Scotland Report on Jobs, labour market trends in Scotland continued to improve in June, but there were signs that hiring conditions were cooling as permanent placements growth eased and temp billings declined for the first time in 18 months.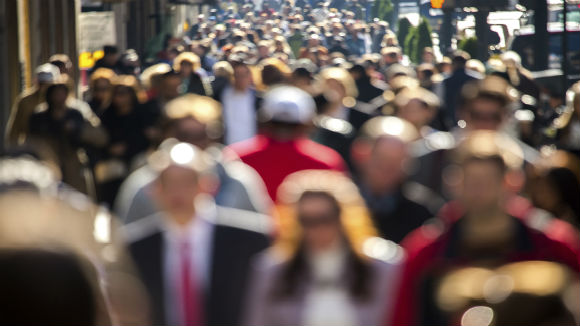 Meanwhile, job vacancies in Scotland rose at weaker rates. Permanent staff demand increased at the slowest pace since January 2017, while growth in temporary job openings was below its 12-month average. Pay pressures were little-changed since May, but nonetheless marked overall.

Permanent staff appointments increased in Scotland during June, continuing the growth sequence which started nearly two-and-a-half years ago. On a positive note, the trend in Scotland contrasted with the UK overall, where permanent placements declined for the fourth month running. However, momentum was lost north of the border, with the expansion modest and easing to a three-month low.

For the first time since December 2017, temp billings in Scotland fell during June. Although the decline was only mild, it was a stark contrast to some of the sharp increases seen earlier in the year. Marginal growth in short-term staff billings was recorded for the UK on average.

Further signs of a cooling labour market were seen in job vacancies. Demand for permanent staff in Scotland increased in June, however the rate of growth slowed for a third month in succession to the weakest in nearly two-and-a-half years. Nevertheless, permanent vacancies rose at a faster pace than for the UK as a whole. Temporary job openings also rose at a softer rate during the latest survey period.

A broad-based increased in pay was observed across both types of employment in Scotland during June. Starting salaries awarded to new permanent joiners rose strongly, but the rate of inflation was little-changed when compared to the preceding two months and in line with the average across 2019 so far. A similar trend was recorded for temporary pay rates, which grew markedly and at a similar pace to May.

As has been the case since March 2012, permanent candidate availability in Scotland deteriorated in June. The rate of decline, albeit still marked, was the weakest in just over two years. On the other hand, temporary labour supply contracted at the fastest pace since April 2015.

Sebastian Burnside, Chief Economist at Royal Bank of Scotland, said:

"Latest survey data revealed some signs that, although labour market conditions are improving, hiring activity has started to cool. Permanent placements growth eased to a three-month low and was only modest in June, while temp billings, which have grown sharply in recent months, declined for the first time in 18 months.

"Growth of permanent staff demand eased for a third month running to the slowest in nearly two-and-a-half years, while temporary job vacancies also grew at a weaker pace. Softer trends for job placements and vacancies led to little movement in pay pressures during June, which remained marked."

We're now NatWest Group
Come and visit us for all our latest news, insights and everything NatWest Group.