PMI data shows Yorkshire & Humber leading regional business activity growth in May
The latest NatWest UK Regional PMI® survey revealed that Yorkshire & Humber was the fastest-growing area for business activity growth in May, while also showing Northern Ireland stuck firmly in contraction.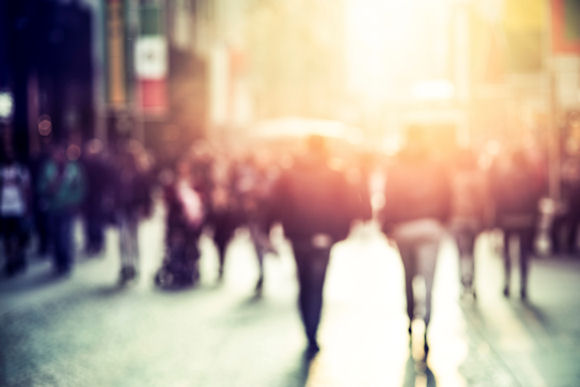 The PMI Business Activity Index is the first fact-based indicator of regional economic health published each month, tracking the monthly change in the output of goods and services across the private sector.

Yorkshire & Humber moved to the top of the rankings for growth of output of goods and services in May, as the region's Business Activity Index climbed to an eight-month high of 53.4. Last month's leader, the North West (53.0), was in second place, recording a further solid, but slower increase in output. London (51.9) saw the biggest upswing in performance, as output in the capital rose for the first time five months and to the greatest extent since last September. Wales (51.2), the South East (51.0) and West Midlands (50.7) all saw rates of business activity growth ease from April levels.

At the other end of the scale, Northern Ireland (46.0) recorded another marked drop in activity to sit at the foot of the table for a second straight month. Five other areas saw a fall in business activity, including Scotland, the North East, South West (all 48.9) and the East of England (49.7). Notably, the East Midlands (49.6) recorded a contraction for the first time since 2012.
Demand
Yorkshire & Humber was the top performing region for new order growth in May, up from second place in April. Next was London, the biggest climber in the rankings, where new business rose for the first time in 2019 so far. Wales, the leader in April, slipped to third overall as it recorded a slowdown in new order growth to a four-month low. The East of England saw no change in order books, while there was a decline in all remaining areas.

Capacity
Of the 12 monitored UK areas, only London recorded a rise in outstanding business in May, its first in eight months. The steepest reduction was again in Northern Ireland, where the rate of decline eased slightly since April but was still the second-fastest in almost six-and-a-half years. There were also marked decreases in backlogs in the North East and the West Midlands – the most marked for three and 35 months respectively.

Regional job creation continued to be led by the West Midlands in May, ahead of Yorkshire & Humber and the East of England. The latter was the biggest climber in the rankings, followed by London. The steepest fall in employment was recorded in the North East, followed by Northern Ireland. Workforce numbers also dipped across the East Midlands, albeit falling only fractionally overall.

Prices
Firms in the majority of areas reported faster increases in prices charged for goods and services in May. The East Midlands saw the strongest overall rate of inflation, and Northern Ireland the weakest. On the cost front, firms in Scotland faced the steepest rise in operating expenses, followed by those in the East Midlands. The weakest cost pressures were in the North East.

Outlook
Firms in Yorkshire & Humber were the most confident towards future activity for the second month running in May, with the degree of optimism at a seven-month high. Ranked second for output expectations was the East Midlands, where sentiment was also the strongest since October last year. The biggest upswing in confidence was in Wales. At the other end of the scale, firms in Northern Ireland and Scotland were the least positive.

Sebastian Burnside, NatWest Chief Economist, commented:

"Economic performance across the UK remains geographically unbalanced, with only half of the 12 areas monitored by the survey recording growth in business activity in May. In terms of the best performers, there remains a strong representation from the regions of the Northern Powerhouse, with Yorkshire & Humber leading growth ahead of the North West.

"After a difficult few months, the London private sector looks to be getting back on track, recording renewed growth in not only output and new orders, but importantly jobs. By contrast, business conditions in Northern Ireland remain firmly in decline, as uncertainty continues to undermine demand."

Download the full report here [PDF241KB]