NatWest launches video banking service
The secure and personal service means customers now have another way to do their banking, at a time and place that suits them.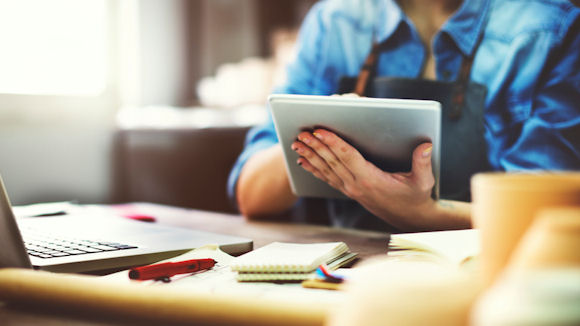 Customers wanting support from NatWest's staff can now book video banking appointments at a time and place that suits them if they can't or prefer not to travel to a branch.

The service gives customers the same sense of personal interaction they'd experience with a branch appointment and can be used to discuss any of the same issues, such as savings, loans, mortgages, Financial Health Checks, or getting set up with online banking.

Based in NatWest's telephony centres in Manchester, Edinburgh and Belfast, the video banking teams offer customers another option in how they choose to bank, giving them the ability to conduct their business from their home, office or overseas.

Marcelino Castrillo, MD Personal Banking at NatWest said: "This service is about giving customers the kind of face to face expertise they expect from a branch, but at the tip of their fingertips and at a time and place that works for them – whether they're at home, overseas or at work, and bringing the bank to them. We know that customers value the personal interaction from our highly trained staff, and this technology will allow them to reach even more customers to help them reach their financial goals."

A customer who completed a Financial Health Check via video banking said: "I signed up for the financial review via the app and my adviser then arranged a video call. It felt no different to being in a branch and was a lot more convenient for my lifestyle. She talked me through loan options, savings and the mortgage toolkit; it was probably the most informative chat I've had with a bank representative. I'd definitely recommend the service to others. I'd just like to say thank-you for all the help and time taken, it's really appreciated."
Disclaimer
This information is for media use only and is not a financial promotion.
Internet connection and webcam required. Video Banking may be recorded. Video Banking available between 8am – 8pm between Monday to Friday and 9am – 3pm Saturdays.

If using video banking, NatWest will collect your name, email, postcode and mobile number to help identify you ahead of your appointment. The information is deleted up to 90 days after your appointment and no bank records are updated as a result.

The video appointment will contain personal data e.g. your image, and will be recorded for training and monitoring purposes (and kept for 6 years). By consenting to this notice you agree that this recording will be stored with Zoom Communications Inc. on behalf of NatWest.

NatWest's full Privacy Notice is available here.

We're now NatWest Group
Come and visit us for all our latest news, insights and everything NatWest Group.