RBS joins voluntary code of practice on scams reimbursement
RBS is signing up its NatWest, Royal Bank of Scotland and Ulster Bank NI brands to new voluntary industry code which aims to protect customers from sophisticated fraud and scams.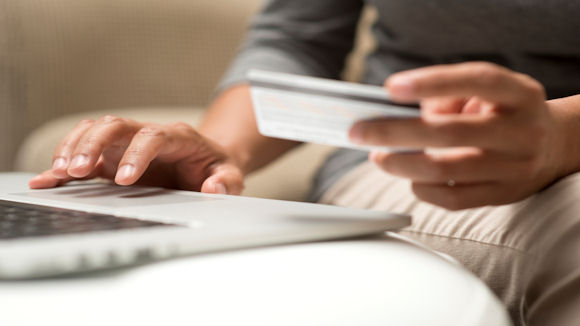 RBS has been working with other banks, telephone and internet providers to protect customers from the sophisticated fraud and scams developing in an increasingly digital world.
The new voluntary industry code which RBS has developed with other banks and payment providers will tackle authorised push payment (APP) fraud, strengthen consumer protection and clarify the circumstances in which victims of APP scams may be reimbursed.
RBS is one of eight banks signing up to the code and will meet the standards required of banks and customers from launch on 28 May through its NatWest, Royal Bank of Scotland and Ulster Bank NI brands.
The code offers protection to UK personal and private banking customers, vulnerable customers, charities which have an annual income of less than £1m and UK businesses with fewer than 10 employees and an annual turnover of below £2 million. The code applies to UK Sterling payments only and will not cover payments authorised before the effective date of 28 May.
While corporate and commercial customers earning over £2m aren't protected by the code, NatWest, Royal bank of Scotland and Ulster Bank NI consider all cases carefully and help their customers by actively promoting awareness of scams and how to prevent them via fraud roadshows, factsheets, dedicated Bankline Security Reviews conducted by staff and more.
What are APP scams?
APP scams occur when customers are tricked into authorising a payment to an account that they believe belongs to a legitimate payee but is in fact controlled by a scammer. APPs are made at the request of the customer and can be carried out over the phone, online, or in person. Under the code, protected customers will be fully reimbursed if they fall victim to an APP scam, provided they did everything expected of them.
What fraud prevention measures are already in place?
In-app warnings and advice when customers make a payment to a new payee.
Step-up checks on payments in higher-risk circumstances which involve getting in touch with the customer to verify details and advise on scams.
Prompts and scripts for staff members to ensure payments customers believe are genuine are not actually scams.
More than 20,000 staff members accredited as Friends Against Scams and the only UK bank with a team of dedicated Customer Protection Managers.
Find out more
Customers can find out more about how they can keep themselves safe and secure on the following websites:
Personal
Business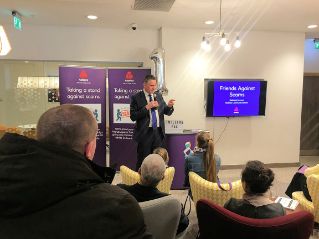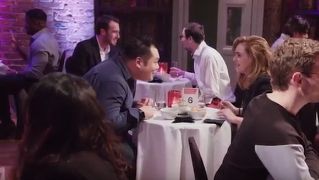 We're now NatWest Group
Come and visit us for all our latest news, insights and everything NatWest Group.