NatWest's fully paperless mortgage process benefits 100k customers since launch
More than 100,000 NatWest customers have benefitted from NatWest's paperless mortgage application process since it was launched in September 2017.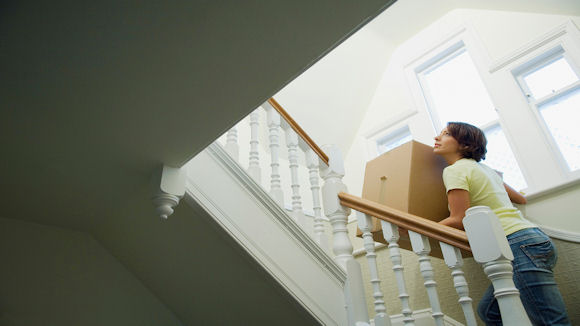 From packing, to planning, and picking out furniture, buying a house is not without its complications.

But NatWest wants to take the stress out of mortgages, and is committed to making things easier for customers to get settled in their homes, which is why it launched the paperless mortgage application process in 2017. Since then well over 100,000 customers have used the service to securely share and verify documents online, enabling them to save paper, and time – with many mortgage offers being made within 24 hours.

NatWest was also the first lender to complete a fully paperless mortgage process following the successful pilot of HM Land Registry's 'Digital Mortgage' service that allows customers to complete a mortgage deed digitally, without the need for witnesses or a wet signature.

When NatWest customer Sara, an air hostess, had an offer accepted on her first flat, she was keen to get the mortgage process started quickly - despite being thousands of miles away in Singapore.

"I love my job because I travel all over the world and see new countries, but I was keen to make sure that I had a home of my own. I needed to get my mortgage approved, but was leaving for Singapore the next day, I couldn't be at home to receive anything in the post and there was no way I would have been able to sign any paperwork or go to a branch, but NatWest had an easy solution – it was easy and simple to do. When I got the email saying my mortgage had been approved I was ecstatic."

NatWest's paperless mortgage application process recently won the "Innovation award for digital transformation' at the Forum awards, in recognition of the commitment the bank has to using digital technology to improve customers' lives and make owning a home easier.
Managing Director of Home Buying and Ownership at NatWest, Ian McLaughlin, said:
"We continue to make our mortgage process faster, easier and simpler for our customers. Doing things digitally is just a way of life for many customers, so it's important that we and the rest of the mortgage industry keep innovating to meet, and ideally to exceed our customers' expectations.
"Adding HM Land Registry's Digital Mortgage service to our innovative digitised mortgage application process allows us to provide our customers with a completely paperless mortgage from start to finish."
Disclaimer
YOUR HOME MAY BE REPOSSESSED IF YOU DO NOT KEEP UP REPAYMENTS ON YOUR MORTGAGE.
NatWest mortgages are available to over 18s.
This article is for media use only and is not a financial promotion.
We're now NatWest Group
Come and visit us for all our latest news, insights and everything NatWest Group.