Coutts Luxury Price Index reveals luxury prices rose slightly in the last quarter but sales hit a six-year low
Latest Coutts research shows the impact that Brexit and stamp duty hikes have had on the market – with sales volumes dropping to their lowest level since 2013*.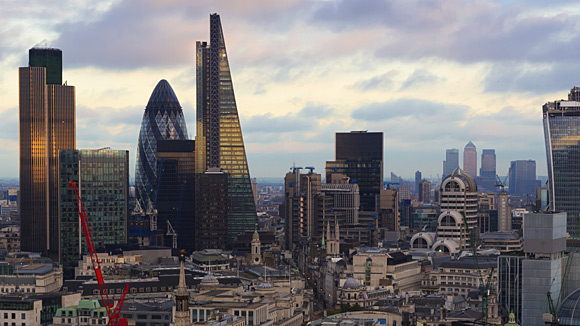 New data reveals that sellers are becoming increasingly concerned about the prospect of stale listings, and are offering steep average discounts of 13% off the asking price. The typical time to sell a prime property has also risen to six months, the highest level seen since the inception of the Coutts London Prime Property Index (CLPPI), with the biggest discounts being applied to properties with the biggest price tags – homes worth more than £10 million – at 21%.
Katherine O'Shea, Coutts Real Estate Investment Service, said: "Foreign buyers interested in a luxury London home can get a further, currency-related boost. The current status of the pound means that for dollar-denominated buyers, prime London property is about 40% cheaper than it was in 2014, and for those using euros to make a purchase it's about 30% cheaper."
"Despite being a somewhat subdued market, prime London prices have still edged up ever so slightly – by 0.4% in the first quarter of this year. But they are 3% down on this time last year and 17% below their peak five years ago. The small price rise this quarter was driven largely by neighbourhoods a little further out from the city centre, such as Richmond and Hampstead."
London rentals
Those buying properties to rent out are seeing slightly higher yields across prime London markets. The latest LonRes data suggests that gross rental yields – the annual income of a property as a percentage of its purchase price – have edged upwards slightly across prime London markets. Average yields are now 3.9%, up from 3.7% in the first quarter of 2018. This small increase is mainly driven by the fall in the properties' value over the year, but also a slight increase in rents.
Alex Lyneel, Head of Mortgage Proposition at Coutts, added, "Investors in London are often less focused on income and more focused on longer-term capital returns. Yield-driven investors tend to turn to UK regional cities where property prices are lower."
Other highlights from the report include:
• Prime properties in Knightsbridge & Belgravia are over 28% cheaper than they were in 2014. This has led to an increase in sales activity over the last three months as buyers swoop to snap up bargains.
• Surrey is the most popular county for clients looking to buy just outside London.
• According to the Land Registry, price falls for prime property in the home counties have been relatively modest compared to the decline in London's luxury property market.
• With the exception of Essex where sales increased by 5% annually in the last quarter of 2018, transaction volumes have fallen by 20% in the home counties. This trend is in line with prime London sales which fell by 22% over the same period.
Find out more about the latest Coutts Luxury Price Index.
* According to data provided by LonRes.

We're now NatWest Group
Come and visit us for all our latest news, insights and everything NatWest Group.