60% of women put off starting a business due to imposter syndrome
New research by NatWest has found nearly two thirds (60%) of women have considered starting their own business but haven't due to feelings commonly associated with imposter syndrome.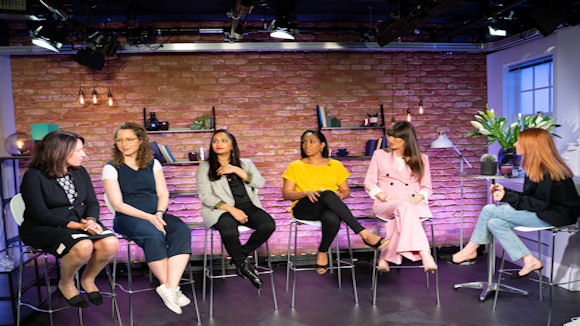 Would-be female entrepreneurs said factors such as a lack of confidence, thinking they are not the kind of person who could start a business or feeling they wouldn't deserve to succeed despite their skills, were why they had not taken the plunge to start their own businesses.

NatWest is hoping to help tackle imposter syndrome as a reason that prevents entrepreneurship by launching the #OwnYourImposter campaign, which aims to support entrepreneurs by building their confidence to start or grow their businesses.

Imposter Syndrome impacts both men and women, however, men are more likely to push through the syndrome while women tend to give in to their self-doubt.

With the research, conducted in partnership with YouGov, also revealing that half (50%) of female professionals want to see more high-profile role models speaking out about their own experiences, NatWest has formed the #OwnYourImposter panel. The panel of inspirational women have been brought together to talk about their own experiences with imposter syndrome, how they've managed to face their own demons and share tangible advice on how to get past it. The #OwnYourImposter panel is featured in a series of videos, available here, and includes:

• Stacey Dooley, British documentary maker and Strictly champion
• Michelle Kennedy, Founder of Peanut – a networking app for mums in the UK and US
• Ebony Rainford-Brent, Retired England Cricketer and broadcaster, who was the first black woman to play for the women's team
• Poorna Bell, Journalist and author
• Pippa Murray, Founder of Pip + Nut nut butters
Low confidence around applying for funding was also found to be a huge barrier for some entrepreneurs. 44% of professionals who have been held back from applying for grants to start their own business said imposter syndrome was the main thing stopping them.

Back Her Business
In response to this, NatWest has launched a new crowd-funding platform, Back Her Business, to help female entrepreneurs raise funding as well as access a number of female-focused initiatives. With 46% of female workers feeling the people they work with would benefit from a mentoring scheme to help overcome their imposter syndrome, Back Her Business will give entrepreneurs more access to a range of mentors to support them through the application process.

Back Her Business aims to ensure every woman with an entrepreneurial spirit has an equal opportunity to succeed in business. #OwnYourImposter panelist Stacey Dooley will be working with NatWest to take on one of these mentorship roles later in the year to help inspire entrepreneurs to have the confidence to apply and succeed.
Rose Review
The research findings follow the Rose Review, commissioned by HM Treasury and led by Alison Rose, CEO of Commercial and Private Banking at NatWest, which aimed to find viable solutions to overcome the main barriers that hold UK women back from starting or scaling businesses. The Rose Review identified increased funding, greater family care support and making entrepreneurship more accessible for women, including mentoring and networks as the three biggest opportunities to help female entrepreneurs.
Julie Baker, Head of Enterprise at NatWest, said: said: "We know that imposter syndrome impacts both men and women. However, we also know that men are more likely to push through while women tend to give in to their self-doubt. It is vital we give women more tools and support to help overcome imposter syndrome, so they can start and grow their businesses.

We launched Back Her Business to do just that and #OwnYourImposter is the next iteration of our commitment to backing more female entrepreneurs. The Rose Review found that up to £250 billion of new value could be added to the UK economy if women started and scaled new businesses at the same rate as UK men. Supporting female business owners is therefore crucially important to both the consumer and the wider economy."

Stacey Dooley, #OwnYourImposter panelist said: "I'm delighted to be included on a panel of such diverse, smart and interesting women who have all proven you can own and move on from the imposter inside you.

The research shows nearly 60% of women have put off starting a business due to imposter syndrome which is shocking. I've personally experienced that little, nagging voice of doubt in the back of my head and want to make sure that anyone feeling the same knows that they can face it head on and shouldn't let it stop them from reaching their goals."

Pippa Murray, founder of Pip + Nut added: "My advice to any woman experiencing imposter syndrome is to take a step back and take the time to work out what you do best in your business. For me, I have a unique set of skills in building the brand for a business, but I know I need to rely on other people to support with some of the other aspects of it. Realising that asking for help isn't a sign of weakness and building a support network is hugely important.

It's so encouraging to see NatWest proactively taking action to ensure women starting out in their career can rely on the bank for guidance to help them tackle their imposter. It's something I wish I could have had access to when I first launched Pip + Nut."
Disclaimer
This article is for media use only and is not a financial promotion.
UK residents with new UK projects can apply. Eligibility (including type of project) and specific criteria apply.
All figures, unless otherwise stated, are from YouGov Plc. Total sample size was 2,119 adults. Fieldwork was undertaken between 6th - 7th March 2019. The survey was carried out online. The figures have been weighted and are representative of all GB adults (aged 18+)