RBS commits to Climate Group initiatives to accelerate climate action
RBS is one of the first companies worldwide to sign up to Climate Group's initiatives around electric vehicles, renewable electricity and energy productivity.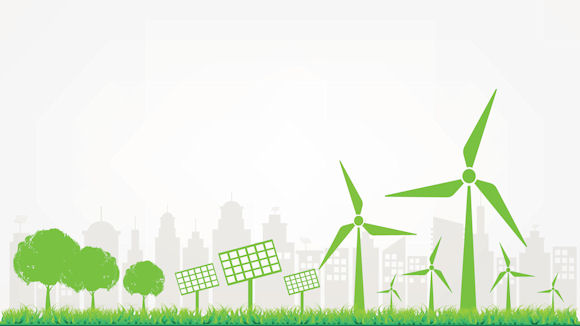 RBS has announced its commitment to corporate leadership initiatives of The Climate Group, an international non-profit organisation dedicated to accelerating climate action. The initiatives are focused on electric vehicles (EV100), energy productivity (EP100), and renewable power (RE100).
Electric vehicles - RBS will switch 300 vehicles to electric and encourage staff uptake of electric vehicles by building on the 12 charge points it already offers; the bank will provide a further 450 by 2025 and 600 by 2030.
Energy productivity – RBS will reduce its energy productivity by 40% by 2025 against its 2015 baseline.
Renewable power – RBS is already committed to 100% renewable electricity by 2025. The bank has already achieved 100% renewable electricity in the UK and Ireland, and has achieved 75% renewable electricity worldwide.
RBS has already upgraded 103 Building Management Systems (BMS) which are reporting 18% energy savings in a year thanks to efforts at its data centers, such as reducing IT loads, a new data hall, new chiller systems, and technology to help identify and reduce inefficiencies.
RBS is the joint first organisation worldwide to commit to all of The Climate Group's corporate leadership initiatives, alongside commercial property development and investment company Landsec.
Mike Peirce, Corporate Partnerships Director, The Climate Group, said: "Congratulations to RBS and Landsec on showing it is already possible for the private sector to go further and faster in driving the clean energy transition. To keep to a world of no more than 1.5°C of warming we need major companies everywhere to seize the opportunities presented by cleaner, smarter energy. As climate change increasingly poses a threat to our economy and more importantly human lives, this is what now defines corporate leadership."
Fiona Walmsley, Head of Property Services, RBS, said: "We are committed to reducing our environmental impact of serving our customers. By signing up to all three Climate Group initiatives, we are strengthening our commitment to the environment and further aligning our targets and goals set out by Paris Agreement and the UK government's climate goals. We are proud to be the first bank and joint first organisation globally to show leadership in climate action with these commitments".
Laura Barlow, Sustainable Energy Sponsor and Head of Large Corporates and Institutions, RBS, said: "At RBS we recognise the urgency of action around climate change, and managing our own footprint is a significant aspect of that. Through procuring 100% renewable electricity, improving our energy productivity and decarbonising transportation we are able to contribute to global efforts to achieve the Paris Agreement goals.
"We are pleased to be taking this journey with our client Landsec and becoming the first organisations to commit to all three Climate Group campaigns. We will continue to support our customers and colleagues on the transition towards a low carbon economy."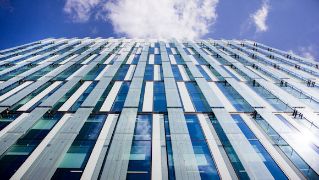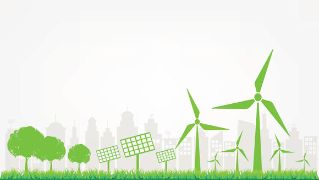 We're now NatWest Group
Come and visit us for all our latest news, insights and everything NatWest Group.