Q1 Results 2019
RBS announces Q1 results.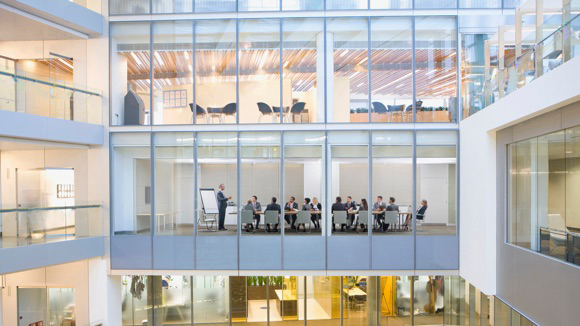 RBS reported an operating profit before tax of £1,013 million, compared with £1,213 million in Q1 2018 primarily reflecting £265 million lower income, partially offset by £73 million lower operating expenses.
● Q1 2019 attributable profit of £707 million compared with £808 million in Q1 2018.

CEO, Ross McEwan said:
This is a solid set of results set against a highly uncertain and competitive backdrop. We continue to support our customers through this Brexit uncertainty while investing and innovating in digital services to meet rapidly changing customer needs.


Supporting our customers:
● We continue to support our customers through ongoing UK economic uncertainty. UK Personal Banking (UK PB) gross new mortgage lending was £7.6 billion in the quarter, with net loans to customers of £150.6 billion at Q1 2019. Commercial Banking originated or refinanced £4.6 billion of utilised term lending in the quarter and net loans to customers were £100.8 billion.
● Across UK PB, Ulster, Commercial and Private Banking net loans to customers increased by 0.8% on an annualised basis.

Income stable in a competitive market:
● Excluding notable items, NatWest Markets (NWM) and Central items, income remained stable compared with Q1 2018.

● Across the retail and commercial businesses, net interest margin (NIM) of 2.07% was stable on Q4 2018. Group NIM decreased by 6 basis points to 1.89% reflecting a reclassification of funding costs in NWM and an IFRS 9 accounting change for interest in suspense recoveries.

Building a sustainable bank through continued transformation and increased digitisation:

● We remain on track to meet our £300 million cost reduction target this year, achieving a £45 million reduction in the quarter.

● We now have 6.6 million regular personal and business users of our mobile app. In UK PB, 73% of our active current account customers are regular digital users and total digital sales increased by 17%, representing 47% of all sales in Q1 2019. In Commercial Banking, we now have over 2,500 users of the Bankline Mobile app, up 19% compared with Q4 2018.
---

Conference call replay
Replays can be accessed two hours post event. Replay facilities will be available until Sunday 12 May 2019. To access a replay dial-in from the following telephone numbers and use the appropriate access code from the list below:
International dial: +44 (0) 333 300 9785
UK free call dial: 0808 238 0667
Media Audio conference ID: 3379808
Analyst Conference Audio conference ID: 6858277
---
Transcript
Q1 2019 Results Media call transcript [PDF 199KB]
Visit our Results Centre for more information
We're now NatWest Group
Come and visit us for all our latest news, insights and everything NatWest Group.