NatWest East of England PMI® - March
The latest PMI® survey data from NatWest and IHS Markit revealed an overall decline in private sector business activity in the East of England in March, the first such contraction observed in the region since November 2012.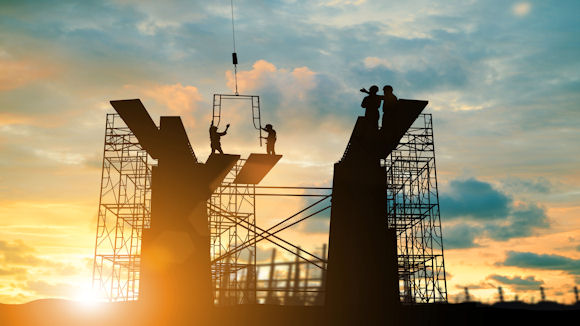 The decline was influenced by a second drop in new business in 2019 so far. With the level of outstanding work falling further, companies cut staff for the third month running.
The headline NatWest East of England Business Activity Index – a seasonally adjusted index that measures the month-on-month change in the combined output of the region's manufacturing and service sectors – fell below the no-change mark of 50.0 in March, to 49.7. This signalled the first decline in business activity since November 2012 and a reversal from February's renewed expansion (52.4). Over the first quarter of 2019 as a whole (50.7) the Index signalled the weakest rate of private sector output growth since the fourth quarter of 2012. That said, the rate of decline in the latest month was only fractional.
The volume of new business received by private sector companies in the East of England declined for the second time in three months in March. The rate of contraction was only slight and broadly in line with the UK average, but the fastest registered since November 2012. Sector data indicated that the services sector was a key source of weaker demand during the month.
The downturn in new work resulted in a further drop in outstanding business in the private sector. Backlogs declined for the fifth month running in March – the second-longest sequence of contraction in over six years – and at the fastest rate since January. Manufacturers continued to clear backlogs at a faster rate than their service sector counterparts.
With falling new work and backlogs, demand for labour was reduced in March. The private sector workforce contracted for the third month running, following a six-year period of uninterrupted growth. The rate of reduction eased slightly since February, however. Job losses were more common at manufacturers than service providers.
Average input prices continued to rise at a stronger rate than the long-run series average in March. That said, the rate of inflation was little-changed from February's 31-month low, with the same trend observed for output prices.
Private sector companies in the East of England were confident that output would rise by March 2020, partly linked by respondents to new products and a potential Brexit resolution. That said, the strength of sentiment remained relatively weak.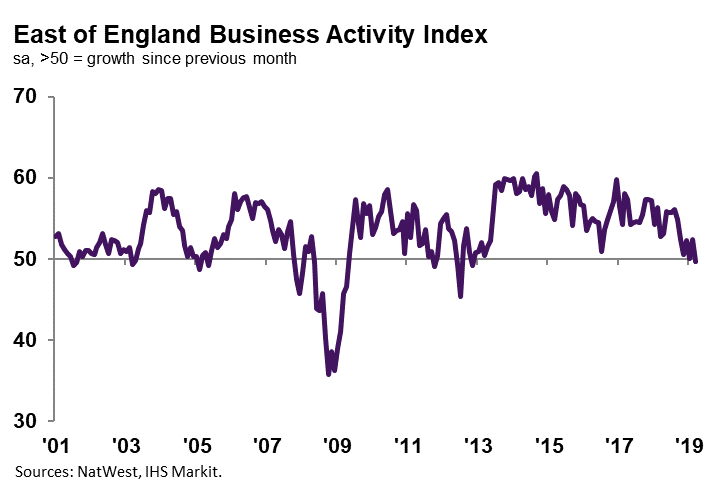 John Maude, NatWest Midlands & East Regional Board, commented:
"February's rebound in private sector output was reversed in March as the East of England saw an overall decline for the first time since November 2012, having previously been one of only two UK regions to not suffer a shock to business activity following the EU referendum in mid-2016 (the other being the neighbouring East Midlands).
Although only marginal, the decline in output was accompanied by lower new business, a third successive month of job shedding and a fifth straight monthly contraction in backlogs of work, underlining the overall weakness of business conditions. Consequently, output expectations for the next 12 months remained among the weakest levels seen since the forward-looking series began in 2012."
Download the full report here [PDF 243KB]
NatWest
PMI
UK
Midlands
2019