NatWest, Lloyds Bank and Barclays pilot UK's first business banking hubs
The first hub opened in Perry Barr, Birmingham yesterday. The pilot will also see five other shared hubs open across the UK in the coming weeks.
NatWest, Lloyds Bank and Barclays have announced that they will pilot the UK's first shared business banking hubs.
The hubs have been specifically designed to enable businesses that manage cash and cheque transactions to pay in large volumes of coins, notes and cheques and complete cash exchange transactions. They will be available on a trial basis to pre-selected business clients in each local area and will offer extended opening times (8am to 8pm) 7 days a week, providing business and corporate customers more flexibility to manage their day-to-day finances.
The hubs will be branded Business Banking Hub and they have been designed to enable business customers from Natwest, Lloyds Bank and Barclays to conduct transactions through a shared facility.
Commenting on the launch of the pilot, Deputy CEO of NatWest Holdings and CEO of NatWest Commercial and Private Banking Alison Rose said:
"We have listened to what our business customers really want from our cash services. It is now more important than ever that we continue to offer innovative services, and we are creating an infrastructure that allows small business owners and entrepreneurs to do what they do best - run their business. I look forward to continued working with fellow banks to ensure the UK's businesses are getting the support they deserve."
Commenting on the support this will provide businesses, Paul Gordon, Managing Director of SME and Mid Corporates at Lloyds Bank Commercial Banking said:
"SMEs are the lifeblood of the UK economy. We constantly strive to provide our SME customers with options that make simple banking transactions more accessible and convenient. The Business Banking hub pilot is being explored as an additional route for firms looking for flexible banking."
Ian Rand, CEO of Barclays Business Banking said:
"We're always looking to trial new products to make hardworking businesses' lives easier. The pilot is designed to complement our existing branch network and innovative cash collect service which enables businesses to schedule cash pick-ups when it's convenient to them."
Disclaimer
This article is for media use only and is not a financial promotion.
For non-personal customers only.
Pilot is operating on an invitation-only basis.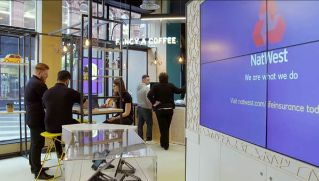 NatWest opens new innovative digital branch in Leeds Victoria
A new, innovative NatWest digital store has opened in Leeds city centre to give customers the space and opportunity to complete their banking online, in a secure environment, with expert staff on hand to help with more complex or technical issues.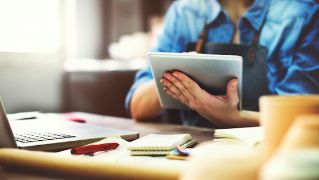 We're now NatWest Group
Come and visit us for all our latest news, insights and everything NatWest Group.