Guest blog: Encouraging a better work life balance
A new survey from Royal Bank of Scotland highlights the pressure people in Scotland are feeling as they struggle to balance life inside and outside of work. Dr Kate Orton-Johnson, Senior Lecturer at The University of Edinburgh, blogs about the survey's findings, which also show that a third of young scots feel under pressure to live up to the lives they see on social media.
Social media, emails and mobile phones are now part of modern life. They have created new ways for us to connect with each other, to share, to communicate and to bond. But as the survey results suggest they also come with pressures and demands that we can struggle to manage and increasingly we are recognising that this level of connectivity can be exhausting.
Our devices can blur the boundaries between our private and our public lives; for many of us that might mean that the first thing we do when we wake up in the morning and the last thing we do before we go to bed is to look at our phones and check our emails or our social media feeds. By doing this we create an environment in which we feel we need and want to be always on and always connected in case we miss out on opportunities, on invitations or on things we have to do. This fear of missing out creates the kinds of stress and anxiety that the results are reporting.
This stress and anxiety is exacerbated by the fact that our social media feeds are characterised by carefully curated images of other people and their seemingly perfect lives. So not only are we feeling overwhelmed by constant connectivity we are also hyper aware of how we are perceived. We watch each other and are aware we are being watched; what social scientists have called social surveillance.
We often hear about the need for young people to be digitally literate and it is important to remember that this digital connectivity and visibility is not an inherently bad thing. But the feelings of pressure reported here point to the need to think about the expectations that surround our digital activities. We need to remember that we are in control of how we manage and organise our lives and that it is ok and necessary to take downtime. The survey results prove that we need to encourage a better work life balance and work as a society to drive that change.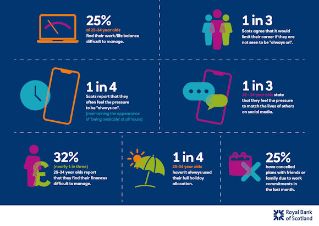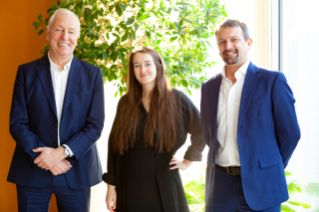 We're now NatWest Group
Come and visit us for all our latest news, insights and everything NatWest Group.