Developing colleagues through RBS Aspire
For National Careers Week, National Apprentice Manager Mike White blogs about how RBS employee-led network Aspire is helping employees learn new skills and build their network.
RBS Aspire is an employee-led network which is open to all colleagues and it's for people who want to make the most of the opportunities which are in front of them.
At the network, we're passionate about helping colleagues grow professionally and personally; whether it's through learning new skills, building a network or mapping out a career path. National Careers Week 2019 is the perfect time to really focus on what can be done to really take control of your career path and there are many ways we're helping people to do this.
Throughout the year, there is a whole range of networking and business spotlight events, so colleagues can find out about what's going on across the bank. Sessions can be online, face-to-face, by phone or webinar so wherever our members may be; they have the flexibility to take part.
I'm particularly proud of the range of activities on offer. In the past year alone the network has hosted well over 100 events which 4000 colleagues took part in. We've run skills workshops focussing on topics from leadership to technical knowledge; hosted learning lunches to inspire and motivate people in an informal setting and we've given colleagues the chance to talk to senior managers over breakfast to get their career hints and tips.
It's also important to bring in external views too, we've run customer events to bring in their perspective and we've partnered with organisations like FinTech companies so our members can network with them too.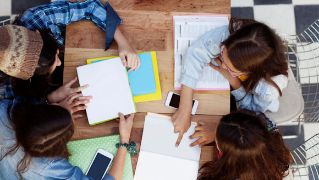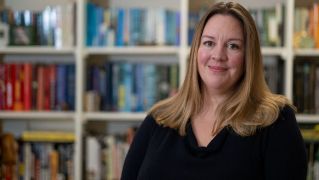 Guest blog: Encouraging a better work life balance
A new survey from Royal Bank of Scotland highlights the pressure people in Scotland are feeling as they struggle to balance life inside and outside of work. Dr Kate Orton-Johnson, Senior Lecturer at The University of Edinburgh, blogs about the survey's findings, which also show that a third of young scots feel under pressure to live up to the lives they see on social media.
We're now NatWest Group
Come and visit us for all our latest news, insights and everything NatWest Group.