RBS and FreeAgent team up for UK accountancy software first
RBS has teamed up with innovative fintech company FreeAgent to offer direct bank feeds of NatWest and Royal Bank of Scotland accounts via the Open Banking platform exclusively to its SME customers – a UK accounting software first.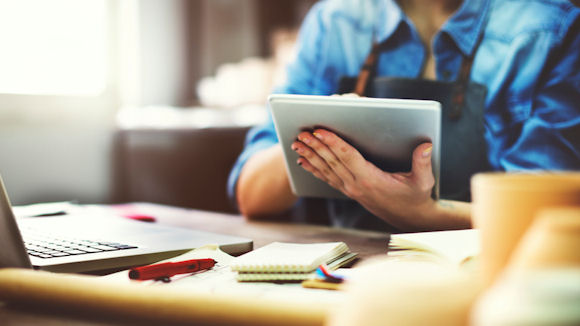 The improvement will give customers greater security and visibility of the finances they hold with the bank's NatWest and Royal Bank brands, using the industry's new Open Banking platform. This will initially be open to a select group of test users, with a wider roll-out expected later in 2019.

The new feature uses Open Banking to deliver secure data feeds from customers' accounts via an API (Application Programming Interface), directly into FreeAgent. The move will provide the bank's customers with faster access to these accounts, and added security and data quality.

FreeAgent offers cloud accounting software for small businesses, freelancers and accountants, and this move marks the latest development to their proposition following it's acquisition by the bank in 2018.

It marks the latest move from RBS in utilising Open Banking technology to offer its customers greater convenience and control of their finances, with similar features expected to be rolled out to its Personal banking customers within its mobile banking app over the coming months.

It also marks the first wave of FreeAgent's wider Open Banking strategy, which will see a wider range of bank feeds and features introduced over the coming years to help small business owners manage their business finances more effectively.

Paul Thwaite, MD Sales, Specialist Businesses and Business Banking at NatWest, said: "We're excited to be working in partnership with FreeAgent to offer this latest improvement to our SME customers. Using this technology to help our customers view the accounts they hold with us is another important step in offering innovative, convenient options that allow our small business owners and entrepreneurs to focus their efforts on doing what they do best – running their business.'

Ed Molyneux, CEO and co-founder of FreeAgent, said:
"We're really excited to be the first accounting software to offer Open Banking feeds in the UK. From our customers' perspective it will seem like only a small change to their FreeAgent experience, but it represents a significant step in how they will interact with their data in the future. Eventually, we envisage a whole ecosystem of fintech apps, features and services powered by Open Banking that will make it easier than ever for people to run and maintain their own business."

Disclaimer
FreeAgent is currently free to NatWest and Royal Bank of Scotland Business Banking customers, subject to them retaining their business banking account.
We're now NatWest Group
Come and visit us for all our latest news, insights and everything NatWest Group.