Hiscox confirmed as latest partner to NatWest's Entrepreneur Accelerator Programme
As a programme partner, Hiscox will help to ensure entrepreneurs have considered all of their insurance needs.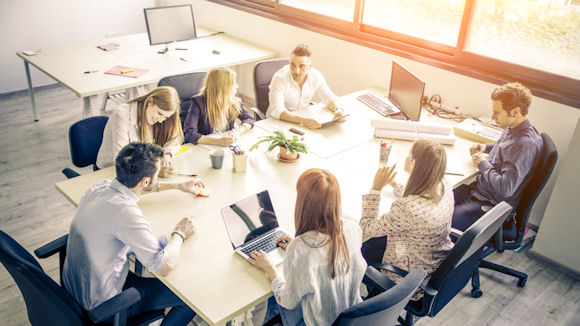 Specialist insurer Hiscox has become the latest business to sign up as a partner to NatWest's Entrepreneur Accelerator Programme, the UK's largest fully-funded business accelerator network, with 12 physical hubs located throughout the country. As a programme partner, Hiscox will help to ensure entrepreneurs have considered all of their insurance needs through a combination of practical in-person workshops and drop-in sessions for members, as well as a range of online tools to help identify the specific risks to their business and find the right insurance policy to protect them against claims.
Hiscox joins Deloitte, Equifax, FreeAgent, Dell EMC and Pinsent Masons which each provide a blend of consultancy and accountancy support, data and SME credit guidance, and SME accounting software to the thousands of businesses that are supported through the Entrepreneur Accelerator programme each year.
The new window for budding entrepreneurs to apply to join the NatWest Accelerator Programme has just opened for the April 2019 intake. Businesses which join the programme will benefit from NatWest's comprehensive fully funded programme of mentoring, insight and bespoke coaching developed for entrepreneurs who want to grow and scale their business.
Robert Moore, Head of Partnerships at Hiscox said: "This partnership is a natural fit for us, and we've been impressed by NatWest's work to help UK businesses start, scale and succeed. We know from our experience of insuring over half a million small businesses worldwide that once an entrepreneur has invested so much in building a business, keeping it running and thriving is a priority and insurance has an important part to play in making that happen – whether you're a consultant based at home or an SME with multiple offices. We look forward to supporting even more small businesses through this partnership."
Gordon Merrylees, NatWest Managing Director for Entrepreneurship, said: "We are proud to provide these entrepreneurs with full wrap-around care, connectivity and know-how, all crucial in creating an environment in which they can start, scale and succeed while helping build a strong national economy. I am particularly pleased that we are partnering with Hiscox whose expertise and knowledge will provide added value to the money can't buy experience we're able to provide entrepreneurs."
Support provided to entrepreneurs who are part of the programme comes at no cost to them and with no strings attached. NatWest doesn't take equity or a stake in their businesses, and the entrepreneurs don't need to be NatWest customers. NatWest is committed to creating an environment in which UK entrepreneurs are given the best chance to succeed, and this new partnership will further enhance the expertise and advice available to the businesses based at their hubs.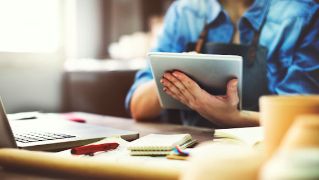 Esme Loans now offered directly to NatWest SME customers
NatWest is to offer Esme Loans, the digital lending platform for SMEs and scale up businesses launched by the bank in 2017, directly to its existing SME business customers, as part of the bank's mainstream customer proposition.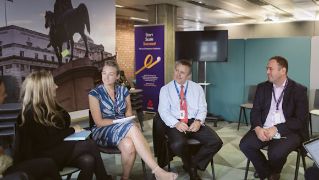 We're now NatWest Group
Come and visit us for all our latest news, insights and everything NatWest Group.