Women and millennials help drive £17bn+ franchise sector to record levels
New research from NatWest and the British Franchise Association (bfa) highlights changes and profitability in the sector.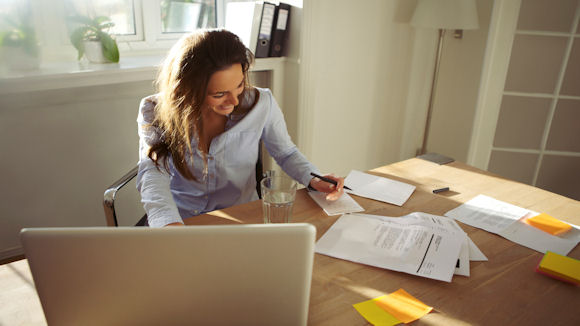 New research on UK franchising has revealed a business sector operating at record heights, with much of the recent growth driven by female entrepreneurs and the under-30s.

There are now nearly 50,000 franchise businesses collectively contributing over £17bn and 710,000 jobs to the country's economy, according to data from the bfa and NatWest.

In the last two years, more than one-quarter of franchisees starting their business were aged 30 or under at launch, and 37% of all newer franchisees are women.

Pip Wilkins, the bfa's Chief Executive, said: "Thanks to franchising, more people are starting their own business and more jobs are being created. These figures show that whatever your background, with the right attitude and ambition you can thrive.

"The rate of female entrepreneurship is well above the national SME average, testament to the franchise community's drive to empower women into business. We've come a long way since 2005, when more than 80% of newcomers were male.

Kate Pullen, Franchise Director at NatWest, added: "We know that access to information and insight can be one of the main barriers stopping people from starting their own business – franchising can help reduce the fear factor by cutting down on the unknowns.

"It's clear that it's a popular and productive way for people to own their own business, and we've seen strong demand for access to finance around franchising services, both in taking on new franchises and expanding existing ones."

Regional economies have also benefitted from the expanding sector, with economic growth since 2015 of 7% in the North East (to £800m); 18% in Wales (£500m); 11% in Yorkshire (£1bn) and 14% in the East Midlands (£1.2bn).

The data also revealed the continuation of a long-term trend: around 90% of franchisees – who own and operate their business using the brand, systems and support of a larger company – have reported profitability annually for over 20 years running.

Wilkins added: "And the sharp increase in under-30s starting their own business is thanks to the franchise model bridging the gap between experience and ambition. I'm delighted to see so many younger people realising they have a choice between going it alone or being employed."

"Franchising now covers a huge range of businesses, from hair care to healthcare, but is still to reach anything like the levels seen in the US for example. With so many younger people now entering the sector, the future is in good hands."
Download the 2018 Francghise landscape report here [6 MB].
We're now NatWest Group
Come and visit us for all our latest news, insights and everything NatWest Group.