Deep impact - Economics Weekly
The UK Treasury painted a downbeat picture for the UK economy in the event of a no-Brexit deal but was surpassed by an even more pessimistic prognosis from the Bank of England. Still, all major UK banks passed the latest annual stress tests assuming a worst case scenario, highlighting significantly enhanced capital positions.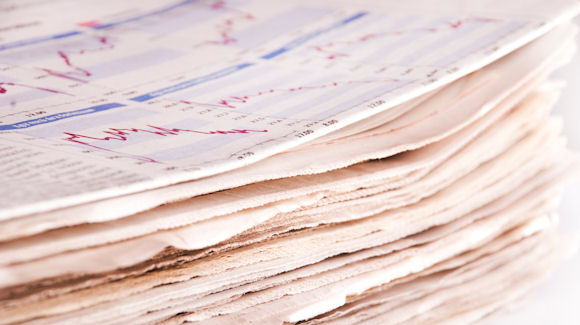 Well, you did ask. The Bank of England gave a caustic assessment of the UK's post-Brexit economic prospects in response to a Treasury Select Committee request. BoE modelling suggests a 'disorderly' no-deal Brexit could trigger an 8% GDP fall – far deeper than during the financial crisis – with inflation spiking to 6.5%, unemployment hitting 7.5% and house prices plunging 30% in the worst case scenario. Thankfully, this is only one of several possible outcomes. With more preparation and pragmatism, the shock from a no-deal Brexit could be mitigated to around 3% of GDP. If, however, a trade deal cementing the closest possible economic partnership with the EU was reached it could potentially boost GDP by 1.75%. But if trading relations involve more 'frictions' then a further growth downgrade of 0.75% is possible.

Heavy-duty. All the main UK banks passed the Bank of England's latest annual stress test! That means not only is the current banking system capable of enduring a hypothetical stress akin to the financial crisis, but it can also smoothly meet the economy's credit demand. Various vulnerabilities, including increased household indebtedness and dependency on foreign investors' appetite for UK assets, were analysed for their impact in the stress test. A word of caution. Debt levels, be it Italy or China, remain a concern.

See-saw. During the 12 months to June 2018 around 273K more people moved into the UK than left. Net migration has been relatively stable since it dropped after the EU membership referendum. But the composition of immigrants has changed significantly. Net migration from EU countries was 74K – the lowest level since 2012. In fact, net migration from the eight Eastern European countries, which joined the EU in 2004, was negative (although not statistically significant). To replace the EU migrants, non-EU net migration reached the highest level ever recorded – 248K.

Soft landing. Consumer credit growth has appeared to defy gravity since it took off in 2013, but its trajectory now looks earth bound. Having peaked at almost 11% two years ago, unsecured borrowing is now growing at a slightly more modest 7.5%. It's likely to fall further too. Credit card borrowing is reasonably stable at 8.6%, largely unchanged over the last 18 months. But it is other loans, especially car finance, that is coming off the boil. Households are now seeing wages rise faster than prices, so if that continues consumer credit growth can continue to slow without dampening wider economic growth. Here's hoping for a soft landing.

A tonic. Terrific news as the number of workless households falls to a 20 year low. There are 13.9% working age households where no one works, down from 18.5% in 2008 and 20.9% in 1996. In fact, since 1996 the number of children living in workless households has fallen by 1.2 million. True, in-work poverty exists. In households with only one worker, over one in six children lived in persistent poverty between 2012 and 2016. When two people work, this falls to one in every 33. So, the secret to avoiding poverty in 21st Century Britain? Simple. Singledom, especially when mixed with children, is bad for your finances.

How you doin'? This is a question from an ONS report on the latest personal well-being survey. It revealed no overall change in the UK over the year to June 2018. Four questions covering life satisfaction, happiness, anxiety and whether life is worthwhile form part of the "How you doin?" survey. UK citizens have never been happier since the survey was launched in 2011 and levels of anxiety have eased over the last year. At a country level, the Welsh are the most anxious and least happy on average. Conversely, Northern Ireland citizens remain the happiest, the least anxious and have the highest levels of life satisfaction.

Dovish. Fed Chairman Powell's latest speech hinted at a more balanced tone than previously. Notably, Mr Powell stated that interest rates were "just below a neutral" rate rather than a "long way" in his speech in early October. November FOMC minutes chimed with the view of a less aggressive monetary stance in coming months. The committee recognised financial conditions have tightened "somewhat" recently but remain accommodative. Another rate hike in December looks almost certain but the likelihood of a pause in the tightening cycle during 2019 has risen. Much depends upon upcoming US data.

Fade. It's been flagged for many months. And now the data is providing confirmation. China's economy is slowing and so far targeted measures at policy stimulus are proving to be lacklustre. The manufacturing PMI fell to 50 in November, its lowest level in over two years. New export orders have fallen sharply, too, in recent months, a sign the trade spat with the US is taking a bit of a toll. There's more stimulus to come, even with the trade war truce announced at last week's G20 summit. Even so, China's economy will likely slow further before a rebound gets underway.

This material is published by The Royal Bank of Scotland plc ("RBS"), for information purposes only and should not be regarded as providing any specific advice. Recipients should make their own independent evaluation of this information and no action should be taken, solely relying on it. This material should not be reproduced or disclosed without our consent. It is not intended for distribution in any jurisdiction in which this would be prohibited. Whilst this information is believed to be reliable, it has not been independently verified by RBS and RBS makes no representation or warranty (express or implied) of any kind, as regards the accuracy or completeness of this information, nor does it accept any responsibility or liability for any loss or damage arising in any way from any use made of or reliance placed on, this information. Unless otherwise stated, any views, forecasts, or estimates are solely those of the RBS Economics Department, as of this date and are subject to change without notice.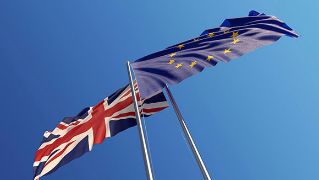 The deal in draft - Economics Weekly
The publication of a draft EU-UK Withdrawal Agreement puts down on paper the debates of the last 18 months. Its progress is far from assured, but we were also given a glimpse of what the future might look like from the accompanying political declaration. Here's our take on the key points along with the latest UK data.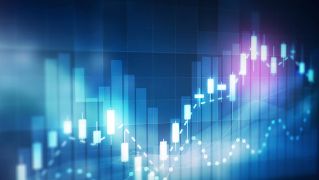 Different strokes - Economics Weekly
The US economy is motoring along, driven by recent tax cuts, keeping the Fed on course for further gradual tightening in coming months. However, signs of weakness in the Euro area mean a rate hike is some way off.
We're now NatWest Group
Come and visit us for all our latest news, insights and everything NatWest Group.