Christmas bonus – Economics Weekly
UK workers received a Christmas bonus with the highest wage growth for a decade reported last week. The labour market is yet again the star performer in an economy that is otherwise losing a little momentum.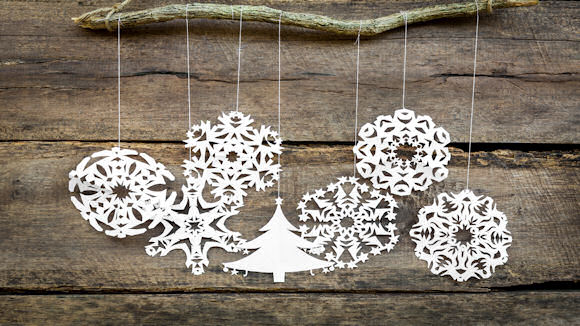 Jobs for (more than) all. Recording the highest employment of 75.7%, a low-lying unemployment rate of 4.1% and an average weekly earnings growth of 3.3% over last year, the labour market's impressive ride enthrals in October! Employment swelled across all sectors boosted by an increase in full-time workers, but not quite enough to fill the near-record high vacancies. The biggest pay rise since 2008 signals that employers are taking charge of the situation. However, amid labour and skill shortages, and uncertain future immigration policies, employer confidence remains shaky. Here's wishing the businesses a Merry Christmas and a happy new hire!

Returning to the norm. The rolling three-month growth in UK GDP cooled to 0.4% in October, a marked departure from Q3 (0.6%). But things may not be as bad as they look. The pull back is partially attributed to fading of one-off supports to domestic demand from good weather, a royal wedding and the World Cup. Slower service sector activity was driven by retail. Similarly, manufacturing flat lined, dragged down from the volatile pharmaceuticals sector. One reassuring aspect is the resilient performance of construction, lifted by higher house building.

The good (trade) news are over. It looks like the boost from the weak pound to the UK trade deficit is over. During the three months to October the trade deficit widened by £3.1bn to £10.3bn. The trade deficit in goods has widened (£1.7bn) whilst the trade surplus in services has narrowed (£1.3bn). But what is interesting about this release is a massive revision to the trade deficit over the previous three months – it was £6.9bn larger than was reported previously. New data suggests much weaker exports than previously thought. Will this export weakness turn into slower output growth in future months?

London faltering. UK private sector growth shifted down another gear in November according to the NatWest Regional PMI survey. Seven out of twelve regions posted slower rates of output growth. Significantly, London (48.3) and the South West (49.1) joined the North East in contraction territory (any reading below 50.0). Both regions reported falling orders too. The West Midlands (50.5) and the East of England (50.5) have posted notable slowdowns in the last two months – the latter is the lowest reading since March 2013. Scotland and Wales also reported a loss in momentum. Perhaps surprisingly, Northern Ireland (53.7) recorded the biggest monthly improvement climbing to second spot but the East Midlands (54.5) remains the fastest growing region. Meanwhile, firms in Yorkshire & Humber remain the most optimistic for future output.

The end of QE. As was flagged recently, ECB President Draghi confirmed at his last press conference for 2018 that central bank net asset purchases will cease by year-end despite softer Euro area growth and continued low core inflation. Mr Draghi acknowledged the balance of growth risks are "moving to the downside". The ECB staff projections also showed a downward revision in medium-term EU GDP and, to a lesser extent, CPI from September. Against this backdrop the ECB unsurprisingly reiterated that an accommodating monetary policy would persist with interest rates remaining unchanged until "at least through the summer of 2019". The risks are that an ECB rate hike is delayed to Q4 next year, if not 2020.

Tame. US CPI eased to 2.2% y/y in November, from 2.5% y/y in October, dragged down by plunging energy prices –reduced fears of a supply glut as demand expectations worsened. However, core inflation edged higher to 2.2% y/y last month (2.1% in October) thanks largely to a rise in used car prices and pick-up in the shelter index (the largest component of core inflation). Higher wage growth, driven by the continued tightening of the labour market, poses upside risks to underlying inflation in coming months. As a result, the Fed looks likely to hike rates at December's FOMC meeting but the outlook for 2019 is clouded by uncertainty – both domestic and external.

Weak. Latest Chinese data was disappointing, signaling slower growth in early Q4. Industrial production softened to 5.4% in the year to October, from 5.9% y/y in September. Retail sales also lost ground last month, rising 8.1% y/y in October vs 8.6% y/y in September, the lowest annual rate since May 2003. Weakness was most evident in the auto sector as rising US/China trade tensions take their toll. The only crumb of comfort was higher fixed asset investment, up 5.9% y/y in October ( 5.7% y/y in September), suggesting recent fiscal easing is starting to feed through. Still, policy makers face a challenging backdrop at the upcoming annual Economic Work Conference in Beijing to arrest the recent decline in activity.


This material is published by The Royal Bank of Scotland plc ("RBS"), for information purposes only and should not be regarded as providing any specific advice. Recipients should make their own independent evaluation of this information and no action should be taken, solely relying on it. This material should not be reproduced or disclosed without our consent. It is not intended for distribution in any jurisdiction in which this would be prohibited. Whilst this information is believed to be reliable, it has not been independently verified by RBS and RBS makes no representation or warranty (express or implied) of any kind, as regards the accuracy or completeness of this information, nor does it accept any responsibility or liability for any loss or damage arising in any way from any use made of or reliance placed on, this information. Unless otherwise stated, any views, forecasts, or estimates are solely those of the RBS Economics Department, as of this date and are subject to change without notice.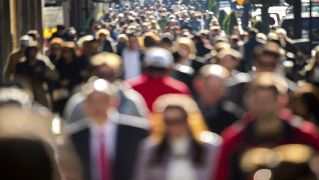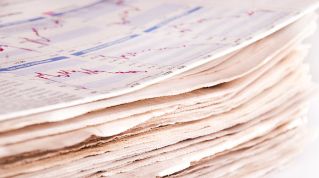 Deep impact - Economics Weekly
The UK Treasury painted a downbeat picture for the UK economy in the event of a no-Brexit deal but was surpassed by an even more pessimistic prognosis from the Bank of England. Still, all major UK banks passed the latest annual stress tests assuming a worst case scenario, highlighting significantly enhanced capital positions.
We're now NatWest Group
Come and visit us for all our latest news, insights and everything NatWest Group.