Brexit crunch-time: Part 1 – Economics Weekly
Last week the focus was on the Bank of England's no-deal Brexit scenarios. This week it will be Parliament in the lime-light.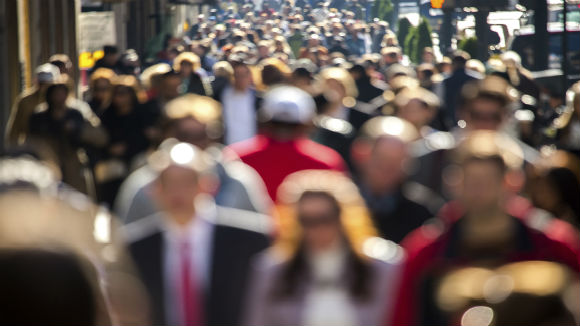 Entrenched. The BoE's Brexit scenarios have been viewed by some as political fear-mongering. Carney's testimony to the Treasury Select Committee aimed to dispel the notion, stressing that Brexit scenarios are not the most likely comes. Even so, banks will be able to withstand these. His "defence" was filled with potshots such as "It is modelled. Don't assert what is not correct" and that it was MPs who asked to see Bank's Brexit analysis. Still, Carney cautioned that the scenarios are plausible and businesses have not made adequate arrangements to cope with a potential EU exit with no deal.

Service without a smile. November's UK service PMI survey was disappointing despite an upward surprise in manufacturing and construction last month - at 53.1 and 53.4 respectively. The breakdown of the latest service survey revealed business activity (50.4) and new orders growth (50.5) almost ground to halt last month. Excluding the post-referendum dip in July 2016, the latest figures revealed the weakest rates of expansion since December 2012. GDP looks to have slowed abruptly in Q4, judging from the latest downbeat monthly services report.

Boost from East. Foreign direct investment (FDI) in 2017 rose to its highest level since records began. Both inward and outward positions increased significantly versus 2016.Net FDI position turned negative particularly due to high value outward M&A deals by British American Tobacco and Reckitt Benckiser. Sector-wise, financial services led both inward and outward investment followed by manufacturing and information & communication. With confidence in the UK economy improving and sterling's depreciation, inward flows from Asia particularly Japan and India increased by 33%y/y in 2017. A continued favourable trend would provide some relief amidst ongoing Brexit jitters.

Works for me. The US labour market continues to perform 'very strongly' according to Fed Chairman Jerome Powell. It's hard to disagree. At just 3.7%, the unemployment rate remains at its lowest level in nearly 50 years and the US economy added another 155,000 jobs in November though below market expectations. No surprise then that average earnings rose 3.1% y/y, unchanged from October- the highest level for almost a decade. Wage growth would surely have been even higher if labour force participation hadn't risen again and if many part-timers weren't still looking to boost their hours.

Kapow! No sign of an early seasonal slowdown for the US economy, quite the reverse. The dominant service sector seems in fine fettle according to the ISM PMI survey. Indeed the 'non-manufacturing' sector reported a slightly accelerating pace of output in November, posting a reading of 60.7, up from 60.3 in October, enjoying a 60+ score for the third consecutive month. Business activity reached a gravity-defying 65.2 and new orders 62.5. Ka-Boom.

Let's Dance. Not wishing to be left out, US manufacturers also reported a decent month in November. The manufacturing ISM, managed to post 59.3, a 1.6ppt rise on October. New orders managed 62.1, up 4.7ppts from October. On past trends, both the manufacturing and non-manufacturing indices suggest the US economy is growing at a annualised pace of between 4.3% and 4.8%. Who knows what the future holds, but for now, the US enjoys the dance.

Return to spender. Euro Area retail sales registered a gain of 0.3% in October after a disappointing 0.5% decline in September. Compared to last year sales were up 1.7%, bang on the average of the past year. So amidst fears of a Euro area slowdown it's comforting that, for now at least, the consumer remains in decent shape. But there's quite a divergence in performance. German parsimony is in evidence, sales were up just 0.5%y/y there in October. In contrast, the Irish were positively lavish with sales up 8.4%y/y. The UK was pretty steady by comparison with the equivalent figure rising 2.2%y/y.

Cut the glut. Last week, OPEC members met to stabilize the oil markets - which have been crashing post the US's move to exempt buyers from sanctions on Iran. During periods of falling prices the oil cartel usually scrambles to boost prices via supply cuts to support their economies, outlining the extent of the scale back and the split between member nations. Initially OPEC failed to reach an agreement on cutting oil supply but eventually agreed a modest cut of 1.2m barrels/day, helping to stabilise oil prices. Still, latest events hint at an erosion of the oil cartel's power.

This material is published by The Royal Bank of Scotland plc ("RBS"), for information purposes only and should not be regarded as providing any specific advice. Recipients should make their own independent evaluation of this information and no action should be taken, solely relying on it. This material should not be reproduced or disclosed without our consent. It is not intended for distribution in any jurisdiction in which this would be prohibited. Whilst this information is believed to be reliable, it has not been independently verified by RBS and RBS makes no representation or warranty (express or implied) of any kind, as regards the accuracy or completeness of this information, nor does it accept any responsibility or liability for any loss or damage arising in any way from any use made of or reliance placed on, this information. Unless otherwise stated, any views, forecasts, or estimates are solely those of the RBS Economics Department, as of this date and are subject to change without notice.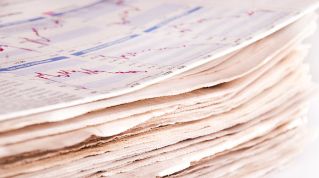 Deep impact - Economics Weekly
The UK Treasury painted a downbeat picture for the UK economy in the event of a no-Brexit deal but was surpassed by an even more pessimistic prognosis from the Bank of England. Still, all major UK banks passed the latest annual stress tests assuming a worst case scenario, highlighting significantly enhanced capital positions.
We're now NatWest Group
Come and visit us for all our latest news, insights and everything NatWest Group.