The deal in draft - Economics Weekly
The publication of a draft EU-UK Withdrawal Agreement puts down on paper the debates of the last 18 months. Its progress is far from assured, but we were also given a glimpse of what the future might look like from the accompanying political declaration. Here's our take on the key points along with the latest UK data.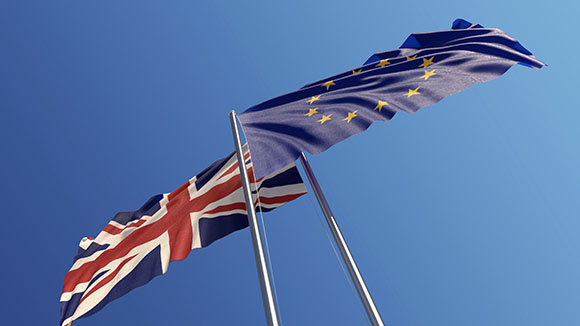 So long, and thanks for all the fish. After 18 months' negotiations, UK and EU officials finally reached agreement on the text – all 585 pages of it – of a draft Withdrawal Agreement. If ratified by both sides, this dense legal document would serve as the rulebook underpinning an orderly exit from the EU on 29 March 2019. Alongside a c£39bn financial settlement and guarantees for citizens' rights to live and work unimpeded, it provides for a 21 month transition period during which the UK would remain a member of the EU in all but name and voting rights. Freedom of movement of goods, services, capital and people, along with all EU law, would continue until at least December 2020, giving businesses short-term certainty whilst an agreement on future relations is thrashed-out. In the event that no agreement on future relations is reached by 2020, the transition may be extended and/or a backstop arrangement for avoiding a hard border in Ireland would establish a single UK-EU customs territory covering all goods, with the exception of fish – binding the UK close to the EU for years to come.

Not over yet. To come into effect, the Withdrawal Agreement must be approved by the UK Parliament and a majority of EU member states. The EU side looks likely to give the go-ahead at a special European Council summit on 25th November, whilst the UK government is expected to schedule a Parliamentary vote in mid-December. Although there are real doubts around whether MPs will support the Withdrawal Agreement, rejection would not make 'no deal' Brexit inevitable. In the event of defeat, government may well call a second vote, hopeful that added pressure from financial markets is enough to get the Agreement over the line. Meanwhile, MPs are likely to attempt to instruct government to request an extension to the Article 50 period to allow a common position to emerge.

Best left unsaid. What of a future UK-EU trade deal? The other product of Brexit negotiations is a political declaration outlining the framework for the future trading relationship. It suggests that both sides are open to a deal to allow free trade in all goods, with no tariffs and minimal customs checks. Many, but not all, service sectors could also be covered by a free trade agreement. But partial coverage of service sectors and arrangements allowing either side to impose restrictions based on their own interest will mean that market access is less complete in future. The biggest stumbling block on the road ahead is that an agreement on frictionless trade looks possible only if the UK accepts the need for regulatory alignment and signs-up to 'level playing field' provisions that would inevitably impinge on national sovereignty over tax, competition and employment policy. Oh, and don't mention fisheries access, which looks set to be a bone of contention on both sides.

Buoyant. The labour market continues to be rock solid but some workers are voting with their feet. Employment is still at a record high (75.5%), unemployment close to its 40-year low (4.1%), and vacancies stretching ever upwards at 845,000 jobs. Finally that pressure is translating into pay growth as real earnings have been growing since April. But change is afoot. The number of EU nationals working in the UK fell by 132,000 to 2.25 million. By contrast, non-EU nationals working in the UK increased, but only at one quarter of that pace. With unemployment so low these flows will have a big impact on the availability of workers today, but their effect on the UK's future growth may be even more significant if the trends continue.

Two-way. The UK inflation rate was unchanged at 2.4% y/y last month. While the core rate (stripping out volatile items like food and energy) also held steady at 1.9% there are diverging dynamics underneath. Food price inflation decelerated to just 0.4%y/y. This time last year it was over 4%. On the other hand, petrol and diesel prices are up over 10%y/y. October's sharp sell-off in the oil price, if it sticks, should dampen that down in the coming months.

Holding back. British shoppers held back in October, taking home 0.5% fewer goods than in September. Spending was still up on this time last year (by 2.2% in real terms) but the recent performance gives the high street relatively little cheer. Online continues to grow, now up to 18% of what we spend. Retailers will be hoping the festive season gets off to a flying start and their Black Friday offers bring shoppers back through the doors. Expect to see more records broken for online spend as Christmas closes in.


This material is published by The Royal Bank of Scotland plc ("RBS"), for information purposes only and should not be regarded as providing any specific advice. Recipients should make their own independent evaluation of this information and no action should be taken, solely relying on it. This material should not be reproduced or disclosed without our consent. It is not intended for distribution in any jurisdiction in which this would be prohibited. Whilst this information is believed to be reliable, it has not been independently verified by RBS and RBS makes no representation or warranty (express or implied) of any kind, as regards the accuracy or completeness of this information, nor does it accept any responsibility or liability for any loss or damage arising in any way from any use made of or reliance placed on, this information. Unless otherwise stated, any views, forecasts, or estimates are solely those of the RBS Economics Department, as of this date and are subject to change without notice.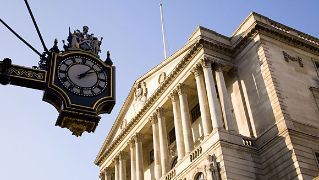 Hawkish BoE -Economics Weekly
The Bank of England's latest forecasts show inflation staying above the 2% target, despite rising UK rate expectations. Prices should get a further boost from the looser fiscal policy announced in the Budget. But, as ever, all those forecasts hinge on a smooth Brexit.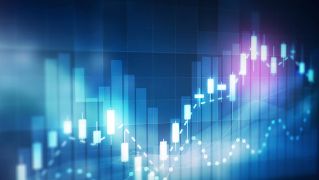 Different strokes - Economics Weekly
The US economy is motoring along, driven by recent tax cuts, keeping the Fed on course for further gradual tightening in coming months. However, signs of weakness in the Euro area mean a rate hike is some way off.
We're now NatWest Group
Come and visit us for all our latest news, insights and everything NatWest Group.