Royal Bank of Scotland puts freeze on cancelled cards
Royal Bank of Scotland launches new service that allows customers to temporarily freeze credit cards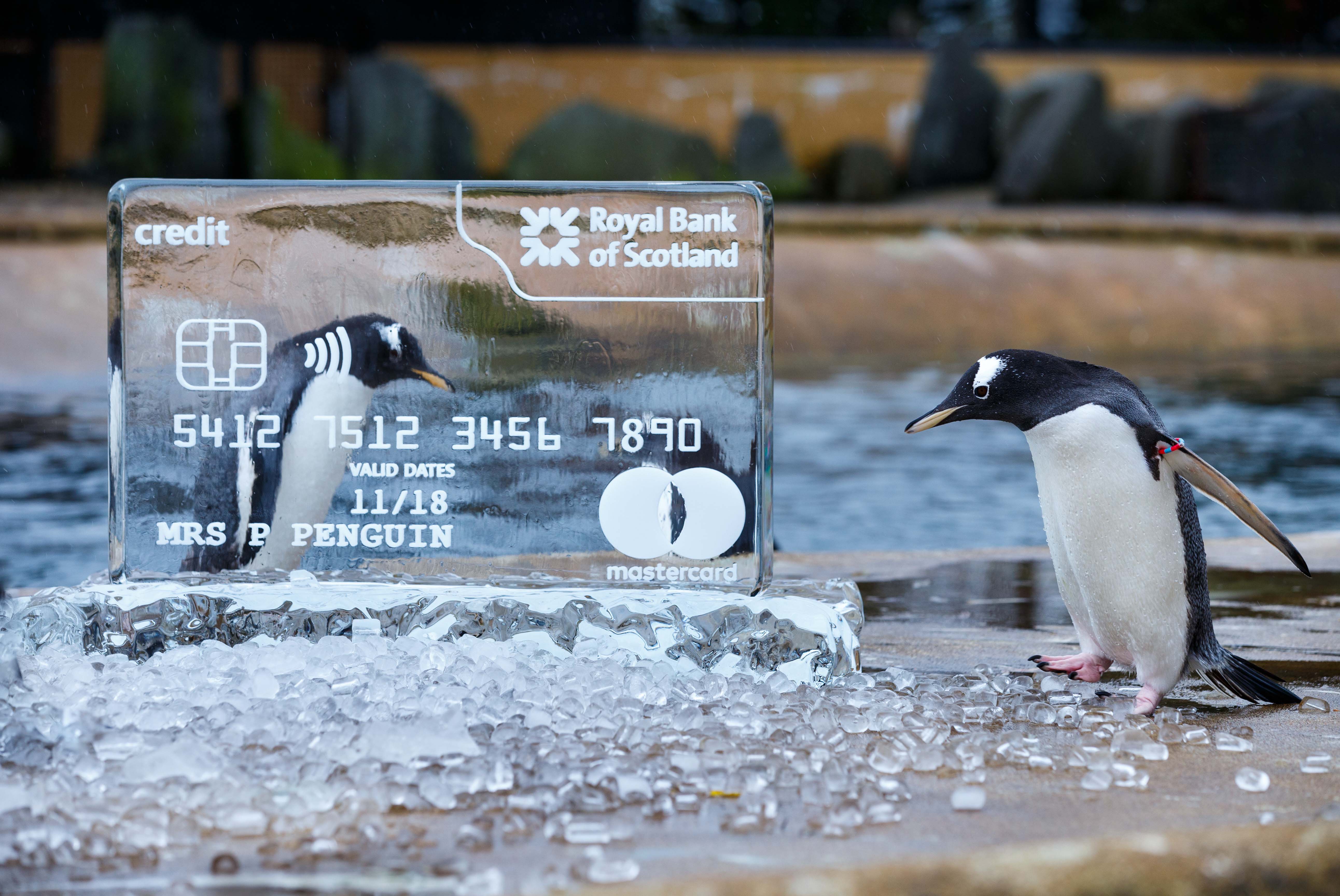 Thousands of credit card customers misplace their cards every year and have to request a new one, now Royal Bank of Scotland customers will be able to instantly freeze their card, reducing the number of cards that are unnecessarily cancelled.

The bank's Mastercard credit card customers can use a lock/unlock feature on the Royal Bank's award winning mobile app which instantly freezes the card. The main benefit to freezing a card is the ability to reactivate it if found later. Often customers know where their card has been left but to prevent fraud ,they cancel it. Customers can now prevent anyone else from using it until it is back in their possession, saving the need to wait for a new card to arrive in the post if cancelled.

The new feature launched at Edinburgh Zoo today with the help of the zoo's penguins who were intrigued to find ice sculptures of frozen credit cards in their enclosure. Edinburgh Zoo is home to a number of penguin species including King, Northern Rockhopper and Gentoo, and was the first zoo in the world to breed King penguins.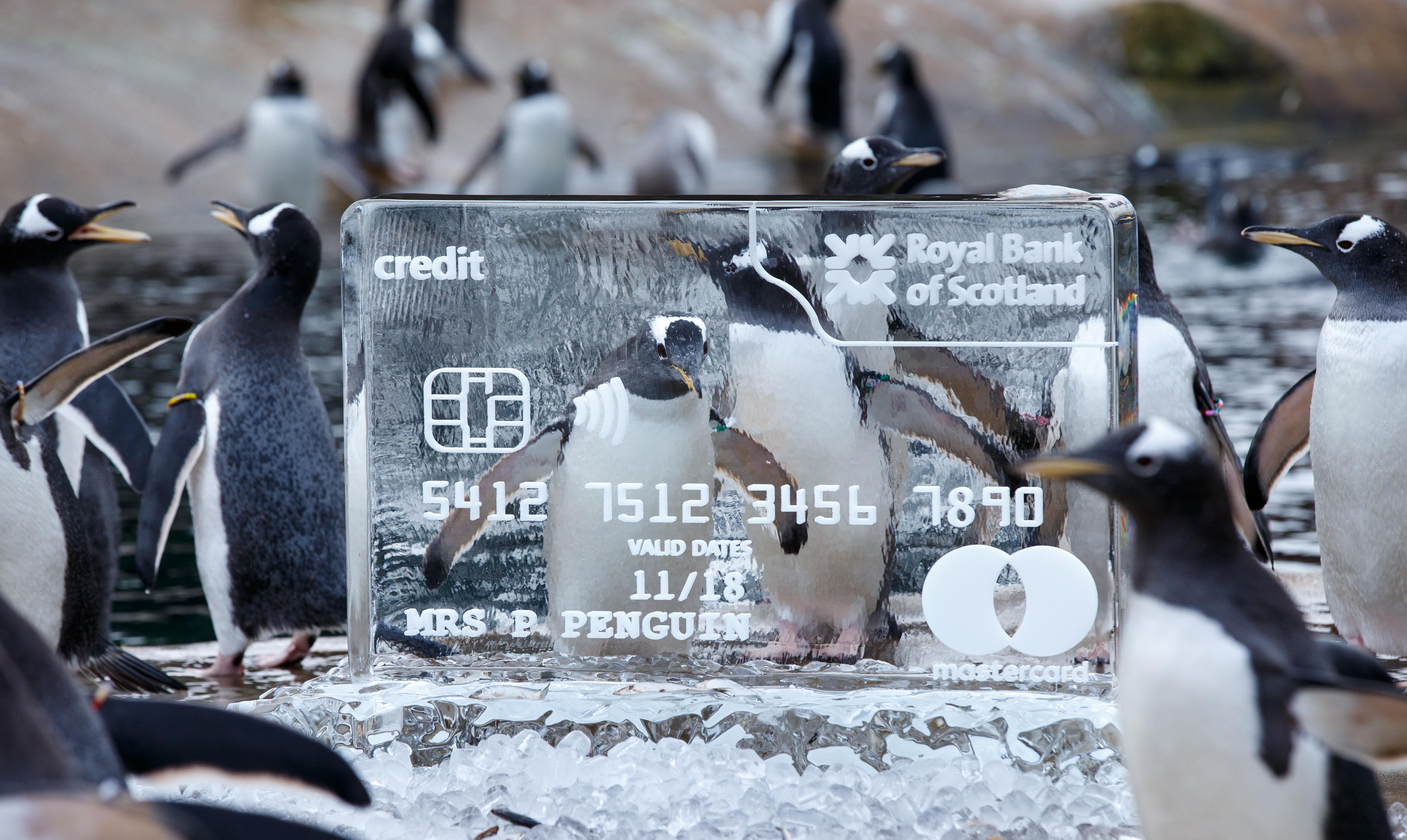 Martin Wise, Royal Bank of Scotland, Head of Short Term Borrowing said, "This new service gives customers even more control in managing their credit card. It will not only be more convenient for customers but will help reassure that a card is safe and secure even when out of sight."

Kelly Devine, Head of Card Issuing at Mastercard said, "We all lead such busy lives and it's easy to sometimes mislay your card. That moment when you realise your card is missing is worrying, even if you know that it hasn't been stolen. We wanted to help customers address those security fears and give more convenience, so we are helping Royal Bank deliver functionality that will resonate with customers."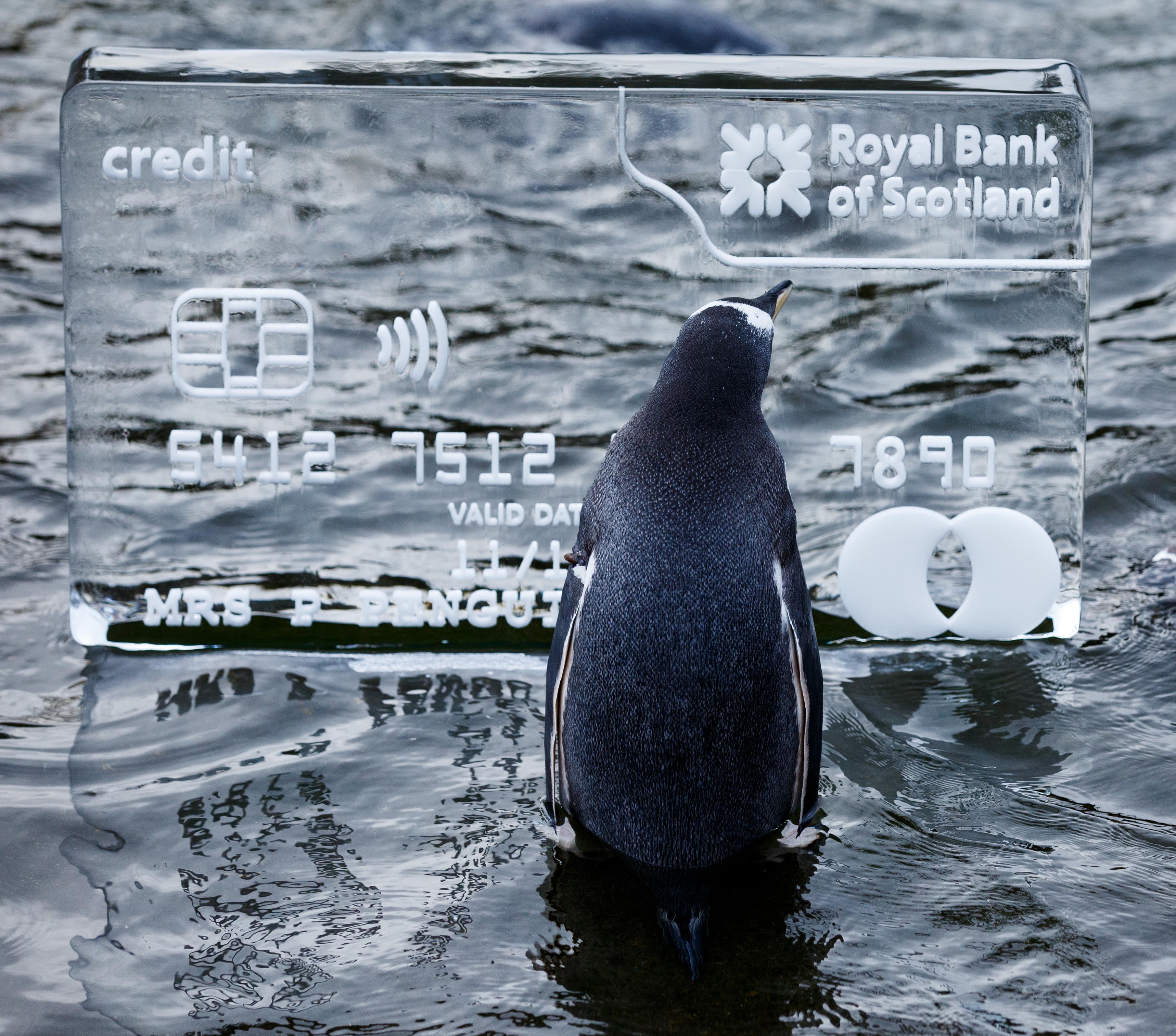 Disclaimer
If a card has been stolen it should still be reported as soon as possible to the Royal Bank of Scotland fraud team on 0370 600 0459.

Information on opening a Royal Bank of Scotland credit card can be found at https://personal.rbs.co.uk/personal/credit-cards.html