Scots value nature and green spaces most about their country
A new survey from the Royal Bank of Scotland takes a detailed look at local communities across Scotland.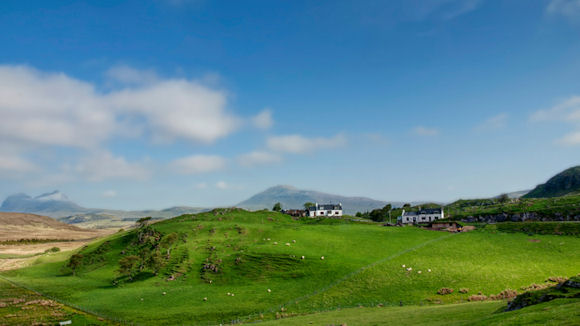 A new survey has revealed that people in Scotland value access to green spaces and nature above anything else in their community, including shops (44%), the people (40%), transport and infrastructure (36%), and access to social and leisure facilities (31%).
People across Scotland were asked a variety of questions about what they value most about their community and the different ways to bank.
Amongst several key findings, the survey has identified that people across Scotland are generally happy with where they live.
Over four-fifths (81%) describe the area where they live positively;
61% describe their local area as friendly;
48% said their local area is safe;
43% describe their local area as welcoming;
A third (33%) said their local area is full of community spirit.
Embracing tech
The findings suggest that people across Scotland are embracing technology, with 92% of respondents seeing online and mobile banking as convenient, and almost eight in ten (79%) having already used online and mobile banking apps. Of those online transactions, online banking (75%) was the most common mobile activity, followed by purchasing clothes (72%), paying bills (72%), and booking a holiday (55%).
People across the country also demonstrated a willingness to upskill when it comes to information technology, as almost two-thirds of those surveyed (57%) said that training in online and mobile banking technologies would be useful.
Community Bankers
Royal Bank of Scotland recognises that training and advice are vital in providing support for people when helping them make the most of their banking service. The introduction of Community Bankers has allowed the services of a bank branch to be available in the heart of communities across the country, including the most remote areas.
Community Bankers are available to assist people on the different ways to bank, whether this is to provide information on existing accounts or tips on keeping money safe or how to best manage finances. They also provide drop-in sessions in local communities, which offer training for mobile and online banking, for those who wish to change the way they bank.
Malcolm Buchanan, chair, Scotland Board, Royal Bank of Scotland, said: "At Royal Bank of Scotland, it's essential for us to understand what people across the country value most about their local communities and the towns and cities in which they live.
"The insights contained within this survey have revealed what's important to individuals across the country and given us further understanding of how people use our banking services.
"The survey highlights that people across Scotland appreciate living in their area and that there's a real willingness to upskill with new technologies. That's why we're proud of our Community Bankers, who help support customers in their local communities to help ensure that everybody in their area can make the most of our Royal Bank of Scotland services."
Royal Bank of Scotland customers can find out who their local Community Banker is and find out more about the service by visiting the Royal Bank of Scotland website.

Disclaimer
This information is for media use only and is not a financial promotion.
Community Banking available in selected areas.
Mobile app available to customers with Digital Banking and a UK or international mobile number in specific countries.
Digital Banking available to customers aged 11+ with a Royal Bank of Scotland account.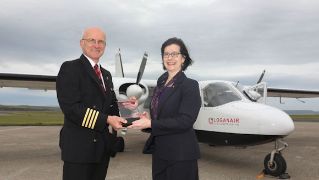 How Community Bankers are supporting customers across the UK
NatWest and Royal Bank of Scotland have introduced Community Bankers around the UK to serve our customers in local communities recently affected by branch closures. Hear from NatWest's Paul Geary on how he helps them with their personal banking.
We're now NatWest Group
Come and visit us for all our latest news, insights and everything NatWest Group.