NatWest Markets makes FXmicropay available on SAP Commerce Cloud
FXmicropay, a NatWest Markets Plc service, is now available through the SAP® App Center to help online businesses capture foreign exchange margins on cross-border sales, generate new revenue, or lower prices for their customers.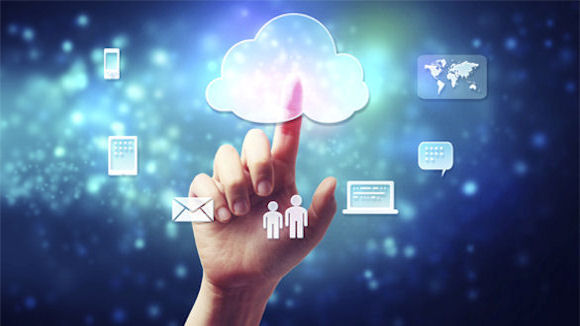 NatWest Markets is announcing today that its FXmicropay service (1) is now available as a premium certified plug-in from the SAP App Center, the digital marketplace for SAP partner offerings.
FXmicropay helps a variety of ecommerce companies – including retailers, airlines and travel companies – to price goods and services in their customer's local currency. It removes the risk of cross-border currency fluctuations for these businesses, while opening up the possibility for them to earn new revenue streams from retail currency margins.
Nick Pedersen, Head of FXmicropay, NatWest Markets, said: "Working with SAP in this way means businesses that use SAP Commerce Cloud have an easy and simple way to access and benefit from FXmicropay, allowing them to capture and control revenue from foreign currencies in an efficient and automated way.

"Cross-border ecommerce is growing at around 25% per year globally, double the rate of domestic ecommerce growth.(2) Ecommerce retailers are increasingly cross-border and their income streams are in multiple currencies. Better control of local currency pricing can be a cornerstone of a consistent omnichannel customer experience, enhance consumer confidence and trust, while reducing checkout abandonment."

Wunderman Commerce acted as systems integrator, connecting FXmicropay to SAP Commerce Cloud.
1) Disclaimer: The FXmicropay service is free for 6 months to SAP Commerce Cloud customers who sign up to it before the end of 2018.

Pricing for the FXmicropay service is generally based on a pre-agreed margin that is applied above the NatWest Markets mid-market FX rates at the time specified in the customer contract. Mid-market FX rates are derived from the mid-point between the "bid" and "offer" transactional rates provided by NatWest Markets. During the 6 month trial period, eligible customers will not be charged this margin, resulting in the application of only the mid-rate for the relevant currency pair. The customer will remain obligated to transfer the currency sold to NatWest Markets under the FXmicropay transaction.

In order to benefit from this offer, customers must execute an FXmicropay transaction prior to 31st December 2018. The trial period begins on the date the customer executes its first FXmicropay transaction with NatWest Markets and will continue until the earlier of the date (i) 6 months later or (ii) on which the total volume of transactions exceeds 100 million GBP (or its equivalent in a currency or combination of currencies). Upon the end of this trial period, pricing will be based on the terms of our contract. Offer applies only to customers that are on-boarded to FXmicropay via SAP Commerce Cloud and only to the standard FXmicropay service offering.

NatWest Markets reserves the right to terminate the offer at any point. Further details are available upon request.

2) The 21st Century Spice Trade: A Guide to the Cross-Border E-Commerce Opportunity (DHL Express research, 2017)

3) SAP and SAP products and services mentioned herein as well as their respective logos are trademarks or registered trademarks of SAP SE (or an SAP affiliate company) in Germany and other countries. See http://www.sap.com/corporate-en/legal/copyright/index.epx for additional trademark information and notices. All other product and service names mentioned are the trademarks of their respective companies.
We're now NatWest Group
Come and visit us for all our latest news, insights and everything NatWest Group.