NatWest increases Growth Funding for UK SMEs to £3bn
NatWest has today announced an additional £2bn of funding for businesses as they prepare for the Brexit process.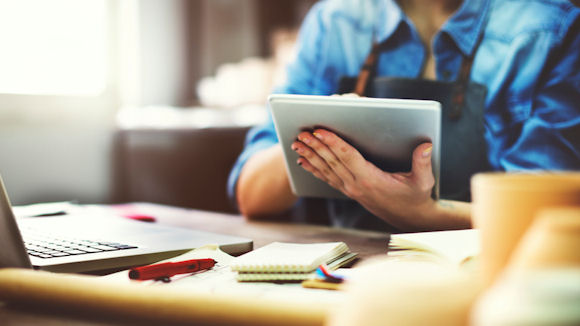 The capital is an extension to the initial £1bn Growth Funding announced in May this year – of which nearly £900m has already been approved for offer.
The funding, which now totals £3bn, is available to all current and prospective customers that meet the eligibility criteria. NatWest carried out an in-depth analysis of its existing customers and the wider market and determined that businesses with export or import trade with the EU, those with a reliance on the EU labour markets and those exposed to FX movements may need further support through the Brexit process and beyond. Of its own customer-base, NatWest identified nearly 2,000 that it believes could benefit from this additional funding, all of which will be proactively contacted by their relationship manager in the coming weeks.
Eligible customers will be able to take advantage of the additional funding to support their supply chains and financial risk management throughout Brexit, through for instance trade finance, term finance and increased liquidity.
Alison Rose, CEO of Commercial and Private Banking at NatWest, said: "Earlier this year, we announced an additional £1bn designed to help UK businesses invest in manufacturing, technology and development and have approved nearly £900m for investment already. To triple this initial figure to £3bn is tremendously exciting and we're thrilled to be able to help British businesses keep growing."
"The on-going Brexit process will also require businesses to think strategically and tactically about how to navigate what is still an uncertain period ahead. We are committed to helping UK businesses access the right financing products so they can meet their short and longer term trade and working capital needs – whatever the outcome of the Brexit process."
NatWest is also providing further support for businesses on the NatWest Business Hub. The Hub provides insight on a wide range of topics, including cash flow, exporting, productivity, e-commerce and keeping safe from scams, to businesses of all sizes and sectors, through editorial articles, videos, podcasts and access to webinars and events.
Disclaimer:
This article is for media use only and is not a financial promotion.
Available to UK residents aged 18 or over. Security and Director's guarantee may be required. Product fees may apply. Subject to status, for businesses only.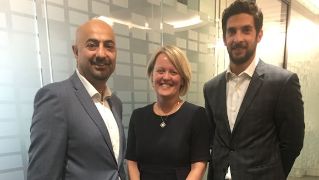 APtimise tried and tested
Legal software company, LEAP, has become one of the first SMEs to adopt NatWest APtimise in a new trial, announced by the bank in June.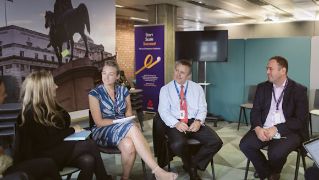 We're now NatWest Group
Come and visit us for all our latest news, insights and everything NatWest Group.