Deloitte, Equifax and FreeAgent sign on as partners to NatWest's Entrepreneur Accelerator programme
NatWest has announced that Deloitte, Equifax and FreeAgent have signed up as partners to its Entrepreneur Accelerator programme, the UK's largest fully-funded business accelerator network, with 12 hubs located throughout the country.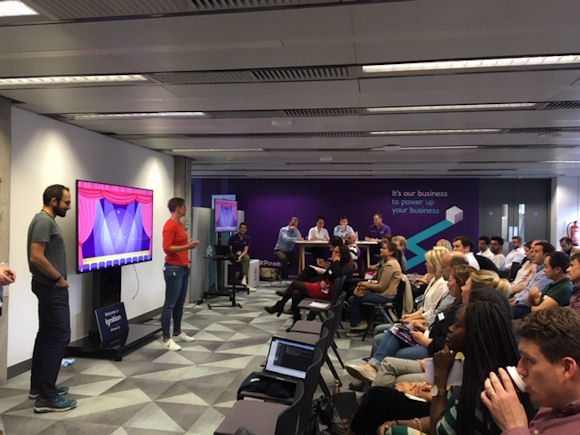 The three organisations will provide a blend of consultancy and accountancy support, data and SME credit guidance, and SME accounting software to the thousands of businesses that are supported in the Entrepreneur Accelerators every year. They join Dell Technologies and Pinsent Masons, who have also extended their existing partnerships as the programme's technology and legal partners, respectively.

The news is welcomed by the cohort of 940 new entrepreneurs who joined the NatWest Entrepreneur Accelerator programme this month. These businesses benefit from NatWest's comprehensive programme of free mentoring, insight and bespoke coaching developed for entrepreneurs who want to grow and scale their business.

All of this support is provided to entrepreneurs free with no strings attached. NatWest doesn't take equity or a stake in their businesses, and the entrepreneurs don't need to be NatWest customers.

NatWest is committed to creating an environment in which UK entrepreneurs are given the best chance to succeed. The new partners will further enhance the expertise and advice available to the businesses based at their hubs.

Commenting on the new partnerships and the new additions to the Accelerator Hubs, Gordon Merrylees Managing Director for Entrepreneurship said:

"At the heart of our support for entrepreneurs is our comprehensive programme of free mentoring, insight and bespoke coaching, specifically designed to meet the needs of entrepreneurs who want to grow and scale their business.

"We are proud to provide these entrepreneurs with full wrap-around care, connectivity and know-how, all crucial in creating an environment in which they can start, scale and succeed while helping build a strong national economy. I am particularly pleased that we are partnering with a range of companies whose expertise and knowledge will provide added value to the money can't buy experience we're able to provide entrepreneurs."

This is the first cohort that has been wholly recruited by the bank, since it brought the running of the Entrepreneur Accelerator programme in house earlier this year. On average, businesses that are joining the hub have an average annual turnover of £406,000. As a result of an increasing focus on innovation, 56 new Fintechs have joined the Entrepreneur Accelerators as part of the October intake twice the amount that joined in the April 2018 cohort.

We're now NatWest Group
Come and visit us for all our latest news, insights and everything NatWest Group.