APtimise tried and tested
Legal software company, LEAP, has become one of the first SMEs to adopt NatWest APtimise in a new trial, announced by the bank in June.
Legal practice management software company, LEAP, has become an early adopter of NatWest's new APtimise system to help cut costs, improve productivity and boost cash flow.
NatWest APtimise is the UK's only end-to-end accounts payable software bringing together invoice automation and intelligent payments in one simple cloud solution.
LEAP is an international business with its UK headquarters in Twickenham, London, and in the UK it has more than 1800 law firms and 10,000 users on its books.
Alison Rose, CEO of Commercial & Private Banking at NatWest, recently met with LEAP's UK Finance Director, Raj Ahluwalia, to see how the trial is going.
Raj Ahluwalia said: "We have been trialling APtimise for three months now, and despite some initial teething issues it's proving to be an excellent system that is set to bring considerable efficiencies to our current accounts payable process. We are engaged in a very open dialogue with NatWest's APtimise team about our experience as we roll the system out. In my view, there's definitely an appetite in the industry for this kind of system."
Alison Rose said: "APtimise has been designed to support the people in accounts payable, not replace them, and our SME clients have been really quick to recognise that. It was great to meet with Raj and hear about how the system is operating in a real business context. As the UK's biggest bank for SMEs, we feel passionate about helping businesses work as productively as possible. The traditional accounts payable process can frustrate everyone involved – incorrect invoices, endless paper trails, and systems that don't talk to each other. APtimise exists to make the whole process simpler, faster and more transparent."
NatWest's APtimise team has spoken to more than 300 businesses, and 50 SMEs are using the software in the trial phase.
Sergio Tzianos, Innovation Lead and Head of APtimise at NatWest, said: "Over the past 18 months we've spoken to more than 300 businesses, and what we've learnt is that accounts payable is a key business process that would significantly benefit from automation."
Typically an SME receiving 100 invoices a month will spend more than 20 hours manually keying invoices, matching them to purchase orders, responding to supplier queries, scheduling, approving and executing payments.
APtimise cuts the time by more than half and reduces the chance of human error through manual keying as well as enabling businesses to have full control and visibility over the invoice-to-pay process.
The software is currently in pilot phase and due for wider release later in the year.
Disclaimer
This information is for media use only and is not a financial promotion.
You only need a NatWest business, commercial or corporate bank account to use APtimise. You don't need to switch your entire banking.
A monthly fee applies based on the level of software functionality you need for your business and your monthly invoice volumes.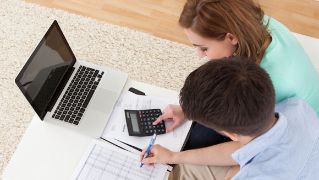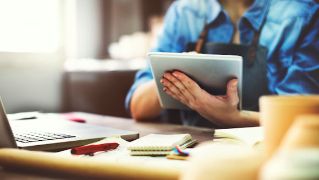 We're now NatWest Group
Come and visit us for all our latest news, insights and everything NatWest Group.