Uneven - Economics Weekly
The UK recovery remains imbalanced. Consumer spending rebounded in Q2 but investment weakened. Ongoing Brexit uncertainty continues to overhang the corporate sector.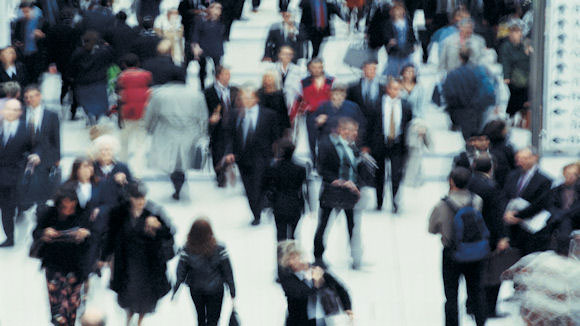 Trundling along. The UK economy expanded by a modest 0.4% in the second quarter of 2018. Economic growth relied once again on resilient household consumption, which ticked-up 0.4% on the quarter, boosted by spending on food and drink during the summer heatwave. In contrast, business investment fell 0.7% - the second successive quarterly drop. This weak performance was driven by a sharp fall in transport equipment. Recent announcements from car makers about their post Brexit plans puts that sector at the heart of the current debate.

Uneasy past, uncertain future. UK consumer confidence showed no signs of a reprieve in September, slipping to -9 though it has been range-bound for much of 2018. Rising jitters of a No-Brexit deal has weighed on household sentiment. Witness the low level of households' expectation for personal finances and general economic conditions over the next 12 months. With households looking to re-build their savings, the outlook for consumer spending looks poor.

Living for today. The second quarter of 2018 brought some relief for Britain's squeezed households, which saw their real after-tax incomes grow for the third quarter running; rising 0.6% y-o-y. But with real disposable incomes still 1.3% lower than they were in late 2015, household budgets remain under pressure. Undaunted, consumers have proved reluctant to rein in spending, pushing down the household savings ratio to near unprecedented low levels. At just 3.9% in Q2, the savings ratio was the fourth lowest on record, way below the long-run average of 9%. How long will the moment last?

Work Work Work Work Work. The number of employees in the UK increased by 1.2% in 2017 or 0.3 million. Strength was widespread across UK regions but sectoral differences were evident. The construction industry, currently facing a skills shortage, was the main driver: total employees increased 5.6%. In contrast, employment in motor trades fell 2.5% as the new car market cooled.

Beyond GDP. For the past 6 years the ONS has been asking people about their personal welfare, distilling it into 4 metrics: life satisfaction, feeling that the things done in life are worthwhile, happiness and anxiety. An upward trend on all four metrics has been evident since the beginning of measurement although no significant change was recorded in the last year. Over the past year the only change recorded was higher ratings of feeling the things done in life are worthwhile in Scotland. Northern Ireland systematically reports better outcomes on all four metrics. Wales has more significant disparity in life satisfaction compared with the UK overall.

Third time. As was well flagged, the Fed hiked rates 25bp to 2.0-2.25% in September; the third move this year and the eighth since 2015. Notably, the FOMC statement omitted "accommodating" but Fed Chair Powell emphasised in his press conference this was not a dovish signal. 2018 and 2019 GDP forecasts were upgraded, highlighting buoyant US activity. The median expectation for the funds rate was four rate hikes up to end-19, unchanged from June. The long-term funds rate edged higher to 3%. Further gradual tightening looks in store.

Cooling off. Eurozone headline inflation edged higher to 2.1% in September, from 2% in August, matching market expectations. Higher energy prices were the main driver, mirroring the recent rise in oil prices. Food, alcohol and tobacco also made a positive contribution at the end of Q3. However, the core rate surprised on the downside, dipping to 0.9% y-o-y in September compared to 1.1% y-o-y in August, casting doubt on ECB president Draghi's assertion than underlying inflation is set for a "vigorous upturn". Still, the ECB looks set on bringing a halt to QE by the end of 2018.

Settling but spooky. A decade after the global financial crisis (GFC) and the Bank of International Settlements, dubbed the central banks' central bank, again warn us the risks are financial. A stronger dollar, higher Fed rates and protectionist punches have forced many, especially emerging economies, to tighten the supply of money and raise its price. However, some succour in recent weeks as the dollar has settled down, supporting those particularly dependant on dollar loans or easy money, like Turkey and Italy. Truth is, the past is not always a foreign country and the spectre of the GFC still hovers. When's Halloween again?

This material is published by The Royal Bank of Scotland plc ("RBS"), for information purposes only and should not be regarded as providing any specific advice. Recipients should make their own independent evaluation of this information and no action should be taken, solely relying on it. This material should not be reproduced or disclosed without our consent. It is not intended for distribution in any jurisdiction in which this would be prohibited. Whilst this information is believed to be reliable, it has not been independently verified by RBS and RBS makes no representation or warranty (express or implied) of any kind, as regards the accuracy or completeness of this information, nor does it accept any responsibility or liability for any loss or damage arising in any way from any use made of or reliance placed on, this information. Unless otherwise stated, any views, forecasts, or estimates are solely those of the RBS Economics Department, as of this date and are subject to change without notice.


2018
Interest rates
Divergence - Economics Weekly
As expected the BoE kept its powder dry following August's rate hike. Meanwhile, the ECB remains on course to halt QE by year-end but tame inflation suggests a rate hike is some way off. In contrast, the Fed looks odds on to tighten policy further later this month.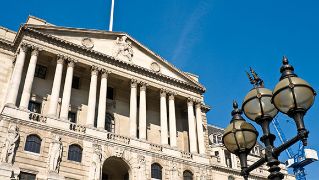 Chalk and Cheese - Economics Weekly
The US economy is humming and wage pressures are building, keeping the Fed on track for another modest tightening in September. UK growth, however, remains lacklustre with manufacturing in the doldrums. A BoE rate hike appears a distant prospect.
We're now NatWest Group
Come and visit us for all our latest news, insights and everything NatWest Group.