Temporary strength? - Economics Weekly
UK growth has picked up a bit of speed in Q3, judging from latest monthly GDP figures, with strength widespread. However, recent favourable weather flattered the headline rate, so a moderation in growth looks likely in Q4.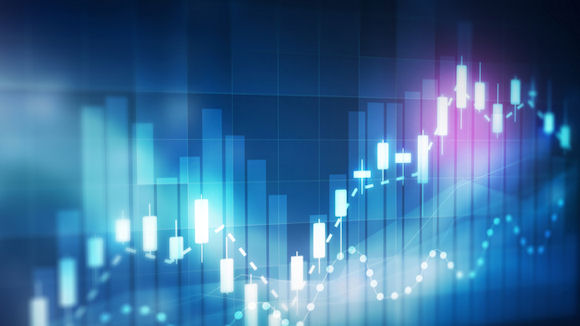 Scorchio. The uncharacteristically sunny summer provided a solar-powered boost to the UK economy. Activity expanded by 0.7% in the three months to August, 40% more than normal. All sectors enjoyed a run in the sun. Services contributed 0.42 percentage points and production 0.1. But construction, shining brightly, added an incredible (size-wise) 0.17. Warning: output stalled in August. Still, if we have managed to grow by the 0.2% average in September, then Q3 GDP will be 0.7%, taking annual expansion to 1.5% and on track for 2018 to slightly outperform official expectations. Let's see. I'm sure the year's not done with us yet.

Location, Location, Location. UK surveyors are increasingly downbeat about house prices as rising Brexit uncertainty weighs on sentiment. According to the RICS September survey, the outlook for prices in both three and twelve months time is the weakest since June 2016, but this conceals notable regional variations. London, the South East and East Anglia reported expectations of significant price falls in September and Q3, with little change envisaged in Q4. In contrast, Northern Ireland, Scotland and the North West are the most optimistic. Weak sales were evident across the UK with almost all regions expecting fewer vendor instructions in Q4.

Weaker pound helps. The UK trade deficit narrowed in the three months to April 2018, to £2.8bn, the second consecutive monthly improvement. However, this series is very volatile, so it is premature to draw strong conclusions. The 12-monthly measure of the trade deficit is more stable. On this basis, it is clear the UK's trade position has improved since June 2017, almost interrupted. In real terms, the trade deficit has narrowed by 70 per cent in the 12 months to June 2018 compared to the same period in 2017, driven by a narrowing of the deficit in goods and a widening of the surplus in services. This improvement could reflect the lagged impact of the pound's recent weakness.

The price of everything and the value of nothing. What is the Retail Prices Index (RPI) good for? Not measuring price changes, that's for sure. It systematically overstates inflation by 1 percent per year. Yet somehow, despite being stripped of its status as a national statistic way back in 2013, the discredited RPI still underpins the £400bn index-linked government bond market. A shift to an alternative index, like the CPI, for all new bond issuance looks one step closer after Bank of England deputy governor, Ben Broadbent, told Parliament that the switch would not cause any serious or lasting disruption to markets. Unfortunately for taxpayers, CPI-linkers won't cut the debt interest bill.

We know what you did this summer. British people made 19m visits overseas in Q2 2018. France and Spain were the hot spots in the summer, comprising around 30% of the £11.6bn UK's total travel expenses, at £3.8bn. The UK populace spent 50% more abroad than visitors consumed in the UK. Still, tourism in Q2 2018 was below the record high seen in 2017. US visitors spent £1 billion.

Tame. US CPI, both headline and core, surprised on the downside in September, rising 0.1% m-o-m. Annual consumer prices inflation slipped to 2.3%, from 2.7% in August, the smallest increase since February. The core rate, however, was unchanged at 2.2% y-o-y. Energy prices retreated last month, partially reversing August's spike. Used car prices posted their largest monthly decline in 15 years, on technical factors. Rental prices, a key component of core inflation, also slowed last month. Still, buoyant domestic demand and building wage pressures point to further Fed gradual tightening in the coming months.

China races ahead of POTUS! In September, China's trade surplus with the US widened to a record high of USD 34bn – not helpful for ongoing US/Sino trade tensions. Front-loading by Chinese exporters ahead of recent tariff rises fuelled a 14.5% y-o-y rise in exports whilst imports posted a 14.3% increase in the year to September, hinting at softer domestic demand. The PBOC's latest 1% fall in the reserve requirements ratio (RRR), the fourth cut this year, is clearly aimed at insuring the Chinese economy from a pronounced downturn. Pressure for further fiscal easing in coming months is rising.


This material is published by The Royal Bank of Scotland plc ("RBS"), for information purposes only and should not be regarded as providing any specific advice. Recipients should make their own independent evaluation of this information and no action should be taken, solely relying on it. This material should not be reproduced or disclosed without our consent. It is not intended for distribution in any jurisdiction in which this would be prohibited. Whilst this information is believed to be reliable, it has not been independently verified by RBS and RBS makes no representation or warranty (express or implied) of any kind, as regards the accuracy or completeness of this information, nor does it accept any responsibility or liability for any loss or damage arising in any way from any use made of or reliance placed on, this information. Unless otherwise stated, any views, forecasts, or estimates are solely those of the RBS Economics Department, as of this date and are subject to change without notice.


2018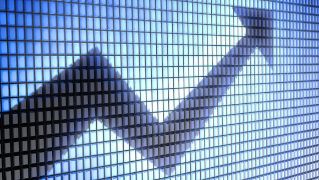 Encouraging Signs - Economics Weekly
Latest monthly UK PMI surveys were upbeat, hinting at firmer Q3 GDP. Increasing skill shortages suggest a pick-up in wage growth in coming months, supportive for cash strapped consumers.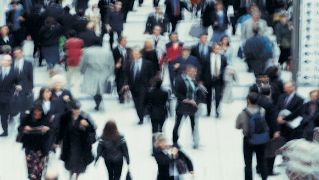 Uneven - Economics Weekly
The UK recovery remains imbalanced. Consumer spending rebounded in Q2 but investment weakened. Ongoing Brexit uncertainty continues to overhang the corporate sector.
We're now NatWest Group
Come and visit us for all our latest news, insights and everything NatWest Group.