Second round opens for Skills and Opportunities Fund applicants
The application period for the second round of the RBS Skills and Opportunities Fund will run from Monday 3 September to Friday 21 September.
Not-for-profit organisations with an eligible project or project idea, based in the UK and Republic of Ireland (ROI), have just over two weeks to apply for grants of up to £35k (€35k in the ROI) from the Skills & Opportunities Fund. Organisations, including state-funded schools and colleges, charities, community groups and social enterprises planning a financial capability or enterprise-related community project are encouraged to apply.
Thom Kenrick, Head of Sustainable Banking Integration and Programmes at RBS said: "Simply put, the Fund is about building stronger communities; helping people to help themselves by learning how to make the most of their money; or by gaining the skills and confidence to find work, progress their career or start a business."
Previous winner, Access Dorset, is a charity run by and for disabled people, older people and carers. A Skills & Opportunities Fund grant helped to get its SkillWorks project off the ground, giving 48 unemployed disabled people support to access adult education, voluntary work and employment opportunities, as well as boosting their confidence and motivation.
Access Dorset's Dave Thompson said: "The Skills & Opportunities Fund grant came at a critical time for developing our employability skills programme. Too often disabled people feel ignored, discarded and not seriously supported to develop their vocational skills. We have received very positive feedback from our participants and are committed to continuing to engage with those who require further support, to maintain their progress."
This round will be the final round of the RBS Skills and Opportunities Fund. Thom Kenrick said: "We're very proud of all the Fund has achieved. Since 2015, we've made funding available to many deserving organisations across the UK and ROI, who have committed to improving the lives of others in their communities"
Through its customer brands, RBS has made the following funding available since 2015:
NatWest: £7m
Royal Bank of Scotland: £980,000
Ulster Bank NI: £245,00
Interested in applying or know an organisation that might be?
Full details on how to apply for the second round of the Skills and Opportunities Fund can be found here for NatWest, here for Royal Bank of Scotland and here for Ulster Bank. Please remember to check the eligibility criteria and application guidelines before applying.
If you would like to be kept up-to-date with any future funding opportunities, please subscribe for updates via the above websites.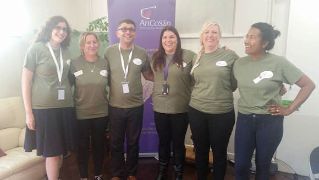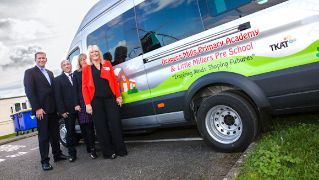 We're now NatWest Group
Come and visit us for all our latest news, insights and everything NatWest Group.