RBS commits to using 100 per cent renewable energy for all electricity
RBS has today announced that it will use 100 per cent renewable energy for all of its electricity by 2025 and demonstrated its commitment by joining RE100, the global corporate leadership initiative led by The Climate Group in partnership with CDP.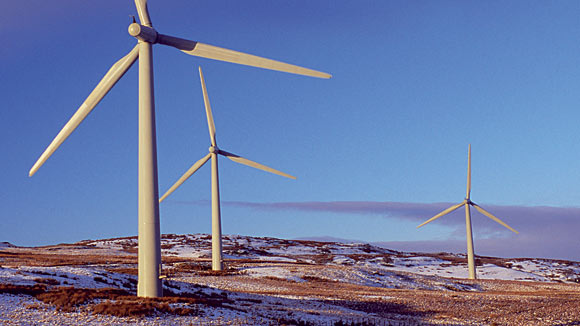 RE100 brings together influential businesses committed to 100% renewable electricity. The bank aims to achieve 90 per cent of its target by 2020 and will report on progress in its annual report. RBS already purchases wind energy in the UK and Ireland and plans to purchase unbundled renewable energy certificates as it moves towards its 100 per cent goal.

Separately, in March RBS announced it was committing to provide £10bn of funding to the sustainable energy sector between 2018 and 2020. Whilst at the bank's AGM in May, we announced we would no longer fund certain energy projects such as new coal fired power stations or oil sands projects and will not provide finance to mining companies generating more than 40% of their revenues from thermal coal or power companies generating more than 40% of their electricity from coal.

In 2017, 80% of our energy project financing went to renewables. RBS has also been recognised as the UK's largest lender to renewables projects by numbers of transactions from 2012-2017, according to InfraDeals, a renewables and infrastructure market-data provider.
Commenting, Kirsty Britz, Director of Sustainable Banking at RBS said:

"We want to help build a cleaner, more sustainable economy for the future. So we're pleased to be joining the RE100 network as we work towards using 100 per cent renewables for all our electricity across our global operations. This is part of our work towards building a more sustainable bank; we lend to more renewables projects in the UK than any other bank, and we've recently changed our lending policies to ensure that we no longer fund high polluting projects like new coal fired power stations or new thermal coal mines."
Helen Clarkson, CEO, The Climate Group, said: "It's fantastic to see RBS stepping up on climate action. By joining RE100, as well as shifting its investment decisions and financing renewable energy projects, RBS is showing that renewables are good for the economy and belong at the heart of financial strategy."